Description
Overview:
A halloween costume making class aimed at young and old alike.
Learn basic sewing techniques (hand and machine). (dependant on age).
Learn how to create original and adapt preexisting patterns for fantasy wear.
Learn how to adapt everyday items such as cardboard, plastic bags, old clothes and fabric into exciting and imaginative designs, perfect to scare even the bravest of souls!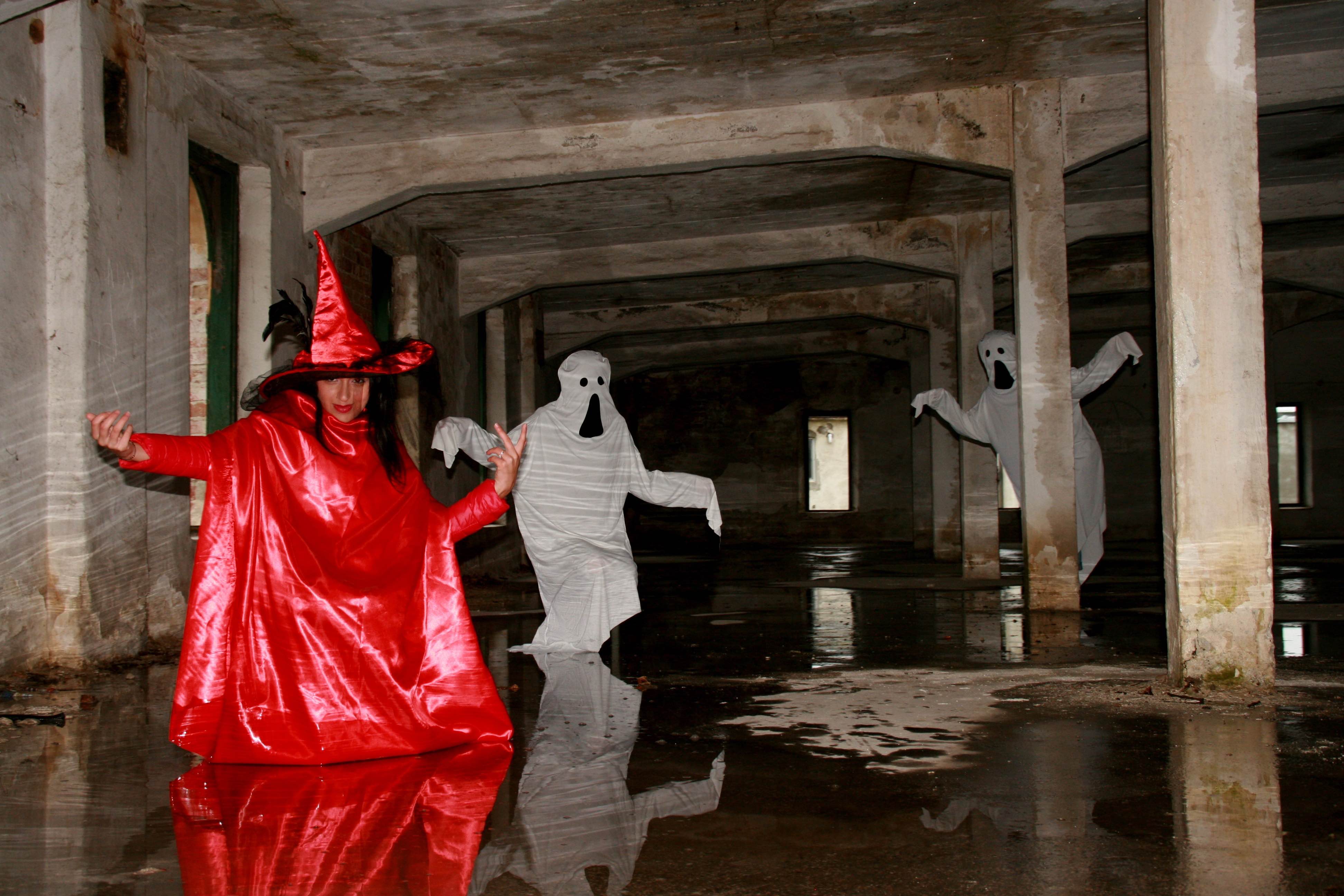 Fee includes all material costs. Please sign up early to secure your seat.
Preparation:
No prior knowledge required
Wear long pants, close-fitted shirt (avoid loose clothing as they might get caught by the machines)
Wear closed-toe non-slip shoes (no sandals)
Tie up long hair and avoid loose accessories
Class Details:
Location: MakerBay Central (PMQ Unit H-508)
Language: English
Age: 6+
Price: $480 per person
Instructor Profile:
Jessica Freeney - (InariHime)
Jessica Freeney (InariHime) is a Hong kong-based veteran cosplayer with over 14 years of experience. In 2013, she was chosen as one half of Team IRELAND for the European cosplay Competition. She has made international appearances as a cosplay guest and judge, and has won numerous awards for craftsmanship and performance. She brings to the table a wealth of knowledge from being a beginner cosplayer, to a competitive cosplayer, to a cosplay craftsmanship and performance master. She is eager to provide students with the foundation to achieve their creative goals.
---
Enrollment:

MakerBay reserves the right to reschedule or cancel an enrollment at any time due to the class size of less than a minimum of 3 students per class.
MakerBay reserves the right to change the class instructor for courses or individual private lessons as deemed appropriate or necessary. MakerBay is not required to provide prior notice for such arrangements.
Requests to switch courses or skip course levels will be subject to MakerBay's assessment and course availability.
Class Cancellations:
For

classes cancelled due to unexpected public health warnings, i.e. swine flu, MakerBay will try to accommodate the majority with makeup classes but with no guarantee.
Classes will not be cancelled during AMBER or RED rainstorm signal.
For classes cancelled due to severe weather conditions, such as Typhoon 8 or above, or BLACK rainstorm signal, MakerBay will try to make accommodate the majority with no guarantee.
Classes will not be cancelled if weather signals for Typhoon 8 or Black Rain are lowered four hours before the scheduled start time of the class
USE OF IMAGES & VIDEO
Workshop attendees are permitted to film themselves/friends/fellow participants (with permission) during the practical phases of the workshop for their own personal use / social media etc.
MakerBay reserves the right to take photographs or videos during the operation of any workshop or part thereof and to use the resulting photography in whole or in part for promotional purposes, including, but not limited to: advertising and publicity both in print and electronic media. By signing a workshop/class with MakerBay, participants agree to allow their images to be used in such promotions; participants who prefer that their image not be used are asked to identify themselves to the MakerBay at the commencement of the workshop.