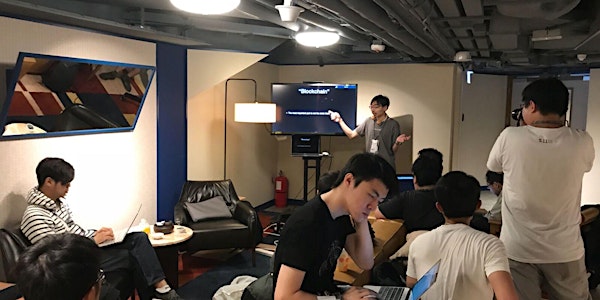 Hacking Saturday on 23 June: Building face detection with OpenCV
When and where
Location
Jordan room, 2/f Eaton Hotel, 380 Nathan Road, Jordan, Kowloon
Description
Venue: Jordan Room, 2/f Eaton Hotel ,380 Nathan Road, Yau Ma Tei
OpenCV (Open Source Computer Vision Library) is released under a BSD license and hence it's free for both academic and commercial use. It has C++, Python and Java interfaces and supports Windows, Linux, Mac OS, iOS and Android.
OpenCV was designed for computational efficiency and with a strong focus on real-time applications. Written in optimized C/C++, the library can take advantage of multi-core processing. Enabled with OpenCL, it can take advantage of the hardware acceleration of the underlying heterogeneous compute platform.
Adopted all around the world, OpenCV has more than 47 thousand people of user community and estimated number of downloads exceeding 14 million. Usage ranges from interactive art, to mines inspection, stitching maps on the web or through advanced robotics.
In this session, Wong Wan Leung will lead a workshop on building face-detection with OpenCV.
2:30 pm-3:00 pm introduction and pitching from organizer
3:15 -4: 15pm Thematic talks
4: 15 pm -4:45 pitching from audience (10 minutes each)
This Hacking Saturday is chiefly organized by Hong Kong Linux User Group
Hong Kong Linux User Group (HKLUG) is a non-profit organization by Hong Kong GNU/Linux lovers. It is aimed to gather GNU/Linux and Free/Opensource software(F/OSS) users or developers in Hong Kong, providing chances for them to exchange experience on GNU/Linux and F/OSS, helping new users, promoting F/OSS in Hong Kong and acting as a connection point of all the F/OSS users, developers and organization or community from overseas; in order to help the GNU/Linux and F/OSS Community. HKLUG is Hong Kong Registered Society No. 21299 under Societies Ordinance.
The program is curated by Station for Open Cultures as a separate event and is a Open Cultures initiative.
Station for Open Cultures
is a spin-off of the bookstore The Coming Society that opened in 2011 whose aim is to bring together people and perspectives to imagine the world differently. The founder Holok Chen focuses on land justice, gender and now a new aim of building a sustainable tech community in Hong Kong.
Eaton House is a dynamic take on a working club for a global tribe of innovators, progressive thinkers and creatives. References we love: classic newsrooms such as in
The Year of Living Dangerously
, Warhol's Factory, Burning Man. Eaton House provides private, shared and communal workspaces for brainstorming and collaborating in each Eaton hotel. Members have full access to the adjacent hotel's hospitality offerings, and to the House's own networking series and member events. Eaton House reflects our broader mission to design the optimal setting for thought leaders to maximize their potential.
The 9Floor co-living is a Taiwanese start-up since 2015 , aims to provide better living experiences through Space/Social/Community Design.
All events are organised by Partners of Station for Open Cultures under the Partner Program Policies. Including the requirement of opening an Collaction account and putting up to the platform by Collaction.
While using the venue, please also observe the
House Rule