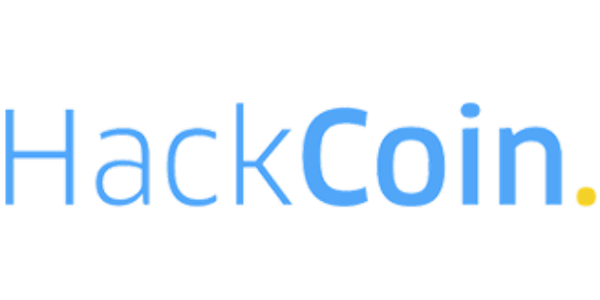 Hack Coin London
When and where
Location
Barclays Accelerator - 81 Palace Gardens Terrace London W8 4AT United Kingdom
Refund Policy
Contact the organiser to request a refund.
Description
The aim of HackCoin is to catalyse investment into the digital currency startup community during the Hackathon event and beyond (prizes are focused on helping to fund ideas).
We welcome developers to come and test out their most creative ideas for this month's theme.
EVENT THEME
"Identity and the blockchain"
One of the most complex issues to date in the blockchain sphere. Some use case to reflect on include:
Reduce fraud and increase trust (proving identity)

Reduce friction and drive efficiencies (registration, single login and payments)

Enable customer to control their data (consent and permissions)

The ability to prove identity with alternative data sources i.e. if someone doesn't have a driver's license or passport.

Identity creation on the blockchain
PRIZES
FIRST PRIZE
- 1 BTC -
RUNNER UP PRIZE
- Legal Country Report -
DISCRETIONARY AWARD
- Internship with ID2020 -
SPONSORS

PRE-EVENT HOMEWORK
We will setup a Slack group one week before the event so that participants can familiarise themselves with the tech platform that will be used during the event. More details to follow.
EVENT RULES & SCHEDULE
You can work in teams or individually
Final presentation should not be more than 10 minutes
Judging criteria is based on the business and technological feasibility as well as consideration of the legal issues of the end output
10.00 - Introduction
10.30 - Form teams - pitch your idea!
11.00 - Start hacking
12.30 - Break for lunch
13.15 - Resume hacking
16.30 - Presentations
17.30 - Prize award
FURTHER INFO & ENQUIRIES
Follow us on Twitter for events leading up to the event @Hackc0in or get our attention with #HackCoinLondon
Please address any questions, comments and requests to info@hackco.in
---
Please be sure to read the following terms regarding attendance and privacy
This event is operated by Hackcoin Limited ("We", "Us").
By registering to attend this event you agree to the below terms and privacy policy:
Your registration for a ticket does not guarantee you a place at the event. This is because we only have limited places available. Please register as soon as possible to avoid disappointment. If the event begins to fill up, we reserve the right to select attendees from those who register to ensure that the event is as successful as possible.

In order to participate in this event you warrant that you have a Bitcoin address or other means to receive an eventual prize.

Participation by Coders is free, but Entrepreneurs and Observers (professionals who would like to provide mentorship or simply attend the event out of curiosity) are subject to a small attendance fee.

If you are registering to attend as an Entrepreneur or an Observer, we will consider your background and interests and let you know if you are a good fit for the event, which is very likely if you are looking at this page!

The awarding of the prize is done according to a scorecard method where points (1-5) are assigned for each idea in relation to its (a) business and (b) technical feasibility.The team with the highest number of points will win the competition.
Privacy
We are the data controller for the purpose of the Data Protection Act 1998. By registering to attend this event you consent that we may process the personal data (including sensitive personal data) that we collect from you in accordance with our Privacy Policy. In particular, we may use information we hold about you to let you know about other similar events, job offers relevant to you, or the products or services of our sponsors. If you supply feedback about our event, we may also publish that feedback on our websites.
The data that we collect from you may be transferred to, and stored or processed at, a destination outside the European Economic Area ("EEA"). By submitting your personal data, you agree to this transfer, storing or processing.

Please address any questions, comments and requests regarding our data processing practices to info@hackco.in