Location
The Wave
10/F
4 Hing Yip St
Kwun Tong
Hong Kong
Sustainability Reporting Process & Integrating SDGs into Sustainability Reporting
About this event
The GRI Professional Certification Program is a sustainability curriculum that delivers globally applicable professional development on the GRI Standards and offers professionals an opportunity for continuous learning and upskilling.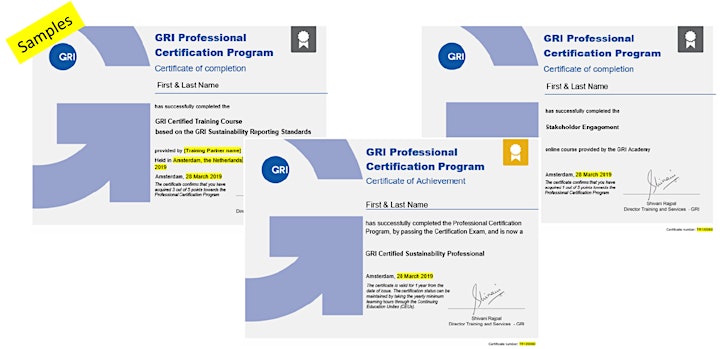 Previous participants of GRI Standards Certified Training are required to complete Sustainability Reporting Process (1 point) and Integrating SDGs into Sustainability Reporting (1 point) before becoming eligible to take the Certification Exam. Passing the exam will give you the status of GRI Certified Sustainability Professional.
Class schedule:
Nov 3 & 5 (Zoom class from 6.30pm-9.30pm)
Dec 1 & 3 (Zoom class from 6.30pm-9.30pm)
Jan 12 & 14, 2021 (Zoom class from 6.30pm-9.30pm)
Language
The course could be conducted in either Cantonese or English, depending on the participants' needs. Course materials are in English. Please send an email to training@alayaconsulting.com.hk if you would like to request a training brochure.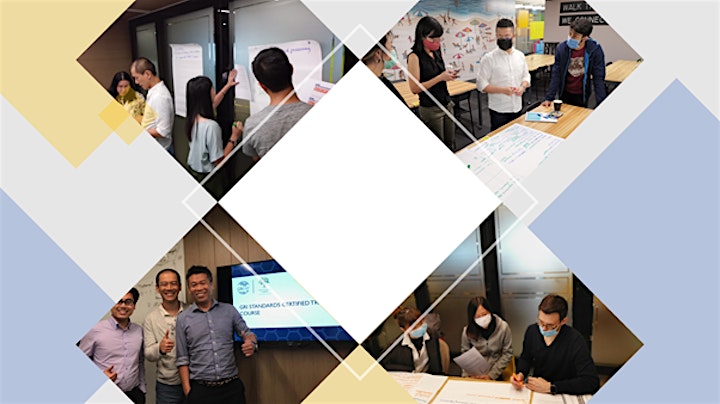 What participants say about our course:
Executive Director of a Hong Kong Listco: "I recommend the GRI Certified Training courses provided by Alaya as it allows me to obtain an easy understanding about the reporting framework, its value and implement internally."
Managing Director and Portfolio Manager of an asset manager: "The GRI Standards Certified Training given by Alaya Consulting turned something conceptual into something easy to comprehend and to implement. The interactive in class exercise helped to cement the concepts of the Standards well."

Please note that we need at least 4 participants for the class to go ahead. Alaya Consulting reserves the right to cancel course due to insufficient enrolment, participants can either choose to refund or select class on later dates.