You are invited to join a 90-minute, hands-on demo of our 3x2-hour Virtual Visual Facilitation Lab
About this event
Purpose
The purpose of this demo is to give you confidence that you can draw and communicate through visuals. We also want to use this as an opportunity to promote our 3x2-hour Virtual Visual Facilitation Lab.
Why visuals are important?
85% of your audience are visual thinkers. Learn to use the powerful tools of visual communication to more effectively engage your learners, team, and clients.
Benefits
People feel heard and acknowledged when they see their voices and comments reflected in the context of the overall group objectives
Visuals create a lasting and enduring tangible takeaway from the agreements and commitments from the meeting
Makes you stand out as a meeting facilitator or presenter
Invites deeper discussion and dialogue on the issues presented
Encourages big picture thinking, reducing conflict, leading to greater alignment on objectives.
Helps to create clarity and focus in multiple language environments
Visuals help to focus attention and invite participation
In this demo
Introduction to the power of visuals
Learn how to draw some basic icons and images
See some basics through to advanced applications of Visual Facilitation in action
Explore ways you can apply visuals in your work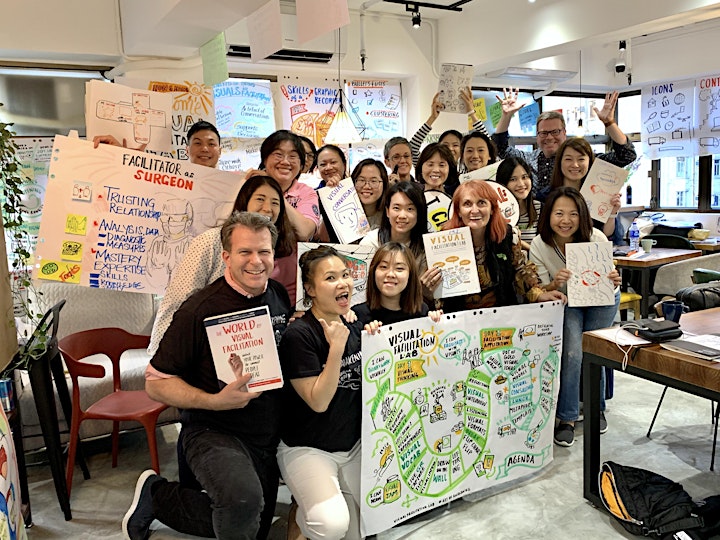 Your Facilitator
Tim Hamons is a visual strategist, facilitator and creativity consultant with over 20 years of experience in the corporate world, largely developing and delivering visual communication programs, creativity trainings, and facilitating events using a combination of visual storytelling, process tools, and live sketching.
Format and Materials
• 50 min demo and 10 min open Q&A
• Presentation and activities (facilitator led)
• Zoom platform (have stable internet, webcam and mic)
• You only need to have your own paper and pens to join (keep it simple)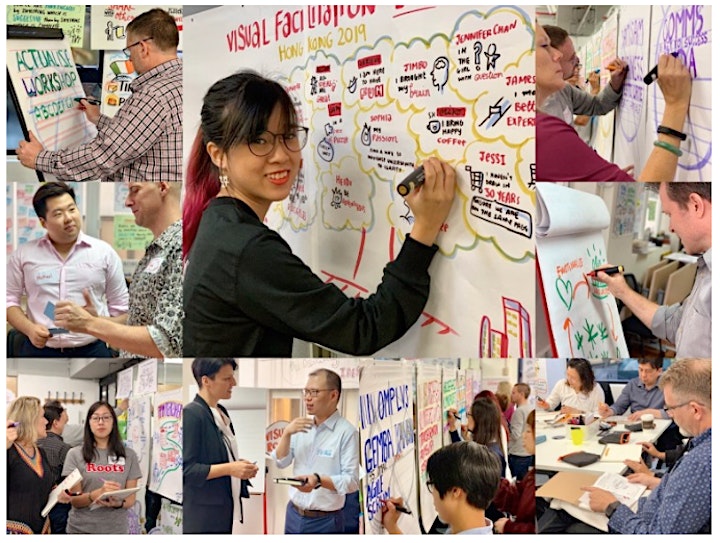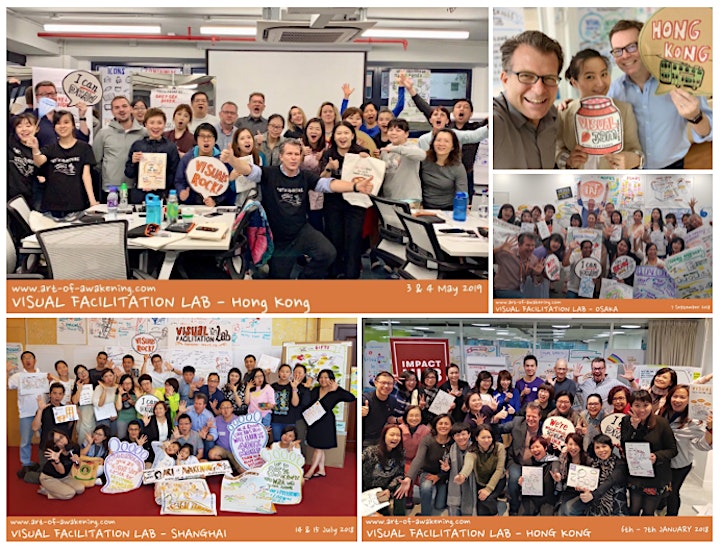 Organiser of Graphic Recording & Visual Facilitation Demo
Koru Consulting is an organization dedicated to creating dynamic learning interventions, especially for leadership teams. Based in Hong Kong but operating throughout Asia.

The "Koru" is a symbol used extensively in Maori culture. It is a 'spiral', based on the shape of a new unfurling silver fern frond and symbolizing new life, growth, strength and peace.