Description
Training Content
OVERVIEWS
The trend of SEM
"Why" SEM
Strategic planning for PPC

KPIs setup
KEYWORDS PLANNING
Keywords research
Budget planning
CAMPAIGN SETUP
Search and display network campaign setup
Device, location and language targeting
Ad scheduling
Ad extension
Best practice of Ad-text copy writing
LANDING PAGE
The relevance of Landing page
Recommended Landing page design with the highest Advertising efficiency

The trustworthy of the website
BIDDING AND OPTIMIZATION STRATEGY
Keywords match type
Quality score and Ad rank
Best practice of bidding
PERFORMANCE EVALUATION
Campaign evaluation in metrics (e.g., clicks, impressions, CTR, conversions, etc)
Conversion tracking setup
Google analytics integration
You may be also interested in






Who Should Attend?
Digital Managers, Marketing Managers, etc.
Marketing Team
Data and Campaign Analytics Team
Executives, Business Owner
Someone interesed in Google Adwords


Time, Location and Date
A. 26th July 2017 (Cancelled) OR
B. 8th Aug 2017
*Two days are the SAME training, plz choose either one.
The Hub,1F Fortune Building, 150-158 Lockhart Road, Wan Chai (Wai Chai Station Exit A1)
18:30-21:30 (3 hours)
What Will You Learn?

How do you spend your dollars in Advertising? In the last three months, about $0.70 out of every dollar spent on online advertising went to either Google or Facebook. How to maximize the results with little effort by using Google AdWords?
Show up your business on Google search pages
Creating brand awareness and generating leads or sales with Google AdWords, your business will be displayed in paid seach results of Google.
Minimize the Ad Budget
The training will teach you how to optimize your paid search campaign and achieve the best practice.
Become a professional data analyst in Advertising
By integrating the marketing results with Google Analytics, you will get a big picture of your paid seach campaign and thereby make it perfect.
What Can You Expect?
After the training, you will understand how to setup a paid search campaign with using Google AdWords and how to rearch the best practice. You can expect a better marketing result after you pick up the technique and ad strategies for Google AdWords.
Course Format
The course will be run in the form of dynamic lecture teaching in Cantonese with materials in English.


Course Price per person
Admission (Single Class) $1000
Group Admission (Single Class) $850
*Group Admission: at least 2 buys
Quota
20 persons per session
--------------------
Trainer Profile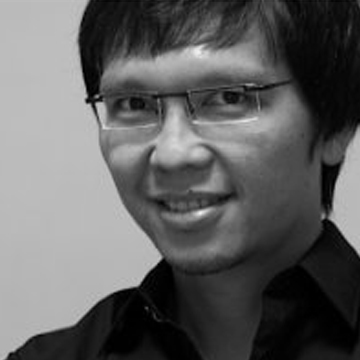 River Ho
He is a marketing professional with over 20 years of experience in the digital practice particularly.

His areas of expertise include SEM, SEO, Analytics, Paid Advertising and Email Marketing.

He founded NMC Interactive which is an award-winning digital marketing specialist agency since 2009.

He is not only a founder of a digital marketing agency, but also a pioneer of SEO/SEM in Hong Kong HK4A Digital Commitee Member.

He is a mentor of YBHK (Youth Business HK of HKFYG) as well.

He started his career in business operations and management.
————
Why Choose Beehive Academic?
Deliver by official Google Analytics Certified Partner.
Provide professional training for clients since 2010.
Interact face-to-face with our Certified Instructor.
Learn how to leverage the newest product features.
Contact Us
www.facebook.com/beehiveacademic (Inbox at Facebook)
Location

Date and Time
Location
The Hub - deluxe coworking space
1F, Fortune Building,150-158 Lockhart Road
WanChai, Hong Kong
Hong Kong
Hong Kong