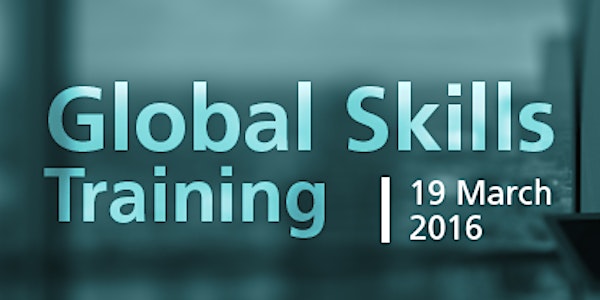 Global Skills Training Programme [Basic Level]
When and where
Location
Convoy 39/F, 169 Electric Road Causeway Bay Hong Kong
Description
The Global Skills Training Programme of BPW Hong Kong provides training in 3 areas: Intrapersonal, Interpersonal, and Intercultural. The programme is offered at Basic (3-hour) and Advanced (9-hour) levels; each level is provided annually in workshop format, and in 2017, will also be offered in online delivery.
.
The Basic Level, provided on Saturday 19 March, includes 50-minute segments in each of the 3 tracks with a 10-minute break between. The tracks include:
Intrapersonal: Emotional Intelligence / Self-Awareness / Self-Management
Interpersonal: Conflict Resolution / Mediation / Negotiation
Intercultural: Understanding of Culturally-based Communication Styles, Negotiation, Manners, and Concepts of Time
Sessions are delivered in interactive workshop style; the Basic Level, introductory in nature, leads to the Advanced Level to be offered in September. This training programme is designed, developed, and faciliated by the Global Skills Training taskforce of BPW Hong Kong, with independent review. Members are all highly skilled professionals with strong presentation background. Taskforce Chair: Dorothy Tsui.
.
Open to the Public; age 18+, women only. This training programme is also being offered by our twin affiliates in: New York, Sao Paulo, Geneva, Basel, Milan, Abuja, and Sydney.