Oxford University Press Hong Kong's 60th Anniversary - Give 'Co-Learning Space' more Possibilities
About this event
The Forum will gather significant local and international thought leaders to address the transformations needed in school leadership, teaching and learning, and assessments for the post-pandemic world.
• Over 20 local and international speakers to deliver 18 webinars on future education, EdTech solutions and more
• Keynotes by renowned Education Consultant Professor Michael Fullan, Professor Andreas Schleicher from OECD, representatives from UNESCO Hong Kong Association Global Peace Centre and Professor Heath Rose from the Oxford University
HKT education (HKTE)'s Co-Learning Space functions as a 21st century classroom that promotes collaboration, learning, exploring and sharing in order to suite the future STEM and eLearning education needs. HKTE has collaborated with more than 100 schools for the Co-Learning Space projects. Each design is unique and tailor-made by our professional interior designers with the idea to incorporate technological teaching methods and artistic design while tailoring Co-Learning Space to suit an individual institution. During the session, designer and school representatives will share their experience from previous projects on how to conceptualize CoLearning Space based on teaching needs and in the interests of raising education standards. We hope the sharing can bring the ideas to educators to develop their unique Co-Learning Space in near future.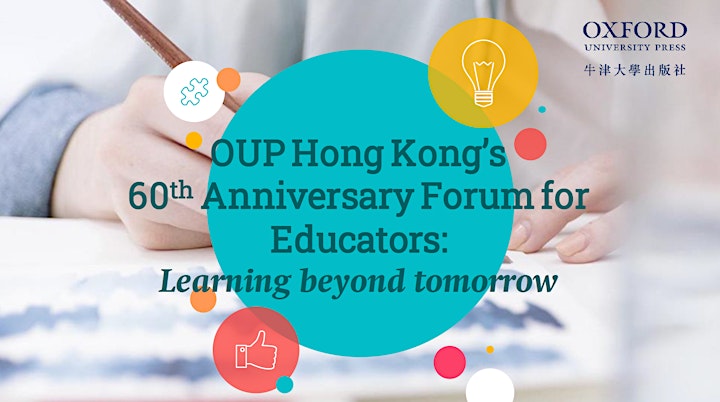 Organiser of Give 'Co-Learning Space' more Possibilities
HKT education 是 Apple 的授權教育經銷商*,致力為學界引入適合的裝置和教學軟件,以推動學生自攜裝置 (BYOD),優化電子教學效能。為了幫助學校輕鬆實踐電子教學,HKT education 專業發展學院提供一系列 Apple 電子教學培訓證書課程,涵蓋 Apple 教育版裝置和系統,讓老師和資訊科技員能靈活運用科技融入教學 。
HKT education 在2014年成為 Google for Education Partner*,為學界率先引入 Google for Education 一系列的雲端教學工具和平台。為協助老師提升專業知識,於學校推行 Google Apps for Education,HKT education 專業發展學院開設應用工作坊及 Google Certified Educator 專業資格預備課程,由已獲得Google Certified Trainer 及 Google Certified Associate – G Suite Administrator 認證的教學團隊執教,以培訓老師使用 Google 教學工具及平台實踐電子學習。