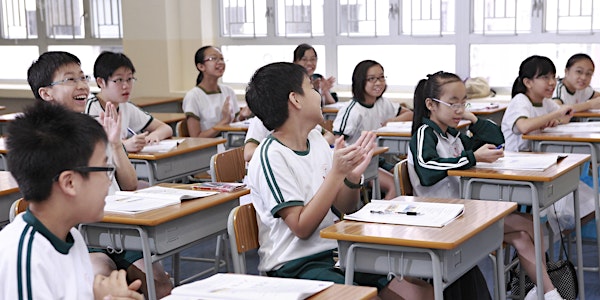 Getting them to behave: positive reinforcement for young learners
Motivate your learners through positive reinforcement, healthy competition in this interactive 90-minute workshop
About this event
This session will look at how to motivate learners through positive reinforcement, healthy competition and how to use intrinsic and extrinsic motivation to harmonise the classroom environment and boost success in the learner's academic journey.
In this online workshop, we'll also provide an overview of Trinity's TYLEC course, and highlight key areas of development that candidates typically focus on during their time on the course. You will also get the chance to meet a course trainer and ask any questions you may have.
For the best experience, attendees should have:
a computer or ipad style device (a phone will also work)
a headset with microphone
Attendees will also receive a certificate of attendance which includes the number of teaching hours.
Kevin Clare
Since 2009, Kevin has been involved in teaching English in a range of different settings, teaching adults, teenagers and notably young learners in Australia, Daqing, Guangzhou and Hong Kong. He has worked in language centres as a Director of Studies and in various roles in International Schools. He holds a CELTA, PGCE as well as a degree in Journalism and Politics.
At EfA, Kevin focuses a lot of his attention to training teachers to work with Young Learners. He is the Director of the Teaching Young Learner's Extension Certificate (TYLEC). He is also the course director on the CertTESOL course and trains teachers in Hong Kong and around Asia.