About this Event
Why should you care?
The coaching market has become more competitive in recent years because more and more people leave the corporate life to pursue a coaching career.
Additionally the overstimulating digital era can confuse easily if you are new to marketing yourself.
This workshop helps you to get clarity what steps you really need to get clients as a coach.
This workshop is for you if
⚑ You are a new coach and dont know where to promote yourself in the overwhelming online jungle.
⚑ You are a coach without any background in sales and dont know how to sell your services without being pushy.
⚑ You are a coach and you have tried to get clients but without success.
⚑ You post online all the time and everywhere but somehow can not create a client from that.
★★★★★

★★★★★
▶︎ Sign up now because I can only offer 14 seats to keep the attention high for each of you. First come first serve.
Scroll down to find the FAQ.
Answers you will get
✓ How do you get started as a new coach?

✓ Do you need a website?
✓ Should you use social media?
✓ How can you attract the right people?
✓ How can you win interested people as clients?
✓ How can you put all your ideas into a plan?
Think about the following before you go do something that does not get you new clients.
What if you dont have to figure out all the trial and error by yourself?
What if you learn all the mistakes 73 others have done already so you do not have to run into the same time and money wasting traps?
What would happen if you have a simple yet effective way to get your first clients?
Join this workshop if you want to learn the foundation of a simple yet effetive strategy to get started as a new coach.
I will show and we as a group will discuss the why, what and how step by step.
★★★★★

★★★★★
Do not forget:
⚑ Bring your experience with you as there will be dedicated time to share what you have learned by trial and error so everyone walks out with a ton of learnings.
When:
⚑ Date 29. April 2019
⚑ Start 6.30pm
⚑ Finish 8.30pm
Where:
Trascend International
12/F On Lan Centre,
11-15 On Lan Street,
Central, Hong Kong
★★★★★

★★★★★
FREQUENTLY ASKED QUESTIONS:
1)
Is this workshop for me?
Yes, IF you are a new coach and you dont know how to get your first clients because you are overwhelmed with the digital jungle and you look for a solution -without- heavy digital tech fuss.
2)
I want to join the workshop 10min after the starting time. Is that ok?
In the first few minutes I will ask you about your personal expectations because this allows me to share the most suitable examples for you personally. If you are ok to miss that you can join anytime after I started.
3)
I need to leave before the end of the workshop. Is that ok?
Towards the end of this workshop I will share with you how you can take your new learnings to your next level. If you are ok to miss that you are free to leave anytime during the workshop.
▶︎ Sign up now because you will have time to share your expectations with me via email so I can make sure you get the most out of these two hours.
★★★★★

★★★★★
Ticket Fees:
Early bird ticket: HK$ 247
Bargain ticket: HK$ 347
Walk-in: HK$ 397
★★★ ★★★ ★★★ ★★★ ★★★
NOTE
By registering and participating in this event, you consent to the recording of your likeness, image, and/or voice and authorise expertresults.co to use photographs, video, and audio recordings containing your likeness, image, and/or voice in any medium for any purpose.
Unable to be recorded? Let us know and I will blur your likeness and voice in our recordings.
★★★ ★★★ ★★★ ★★★ ★★★
About the speaker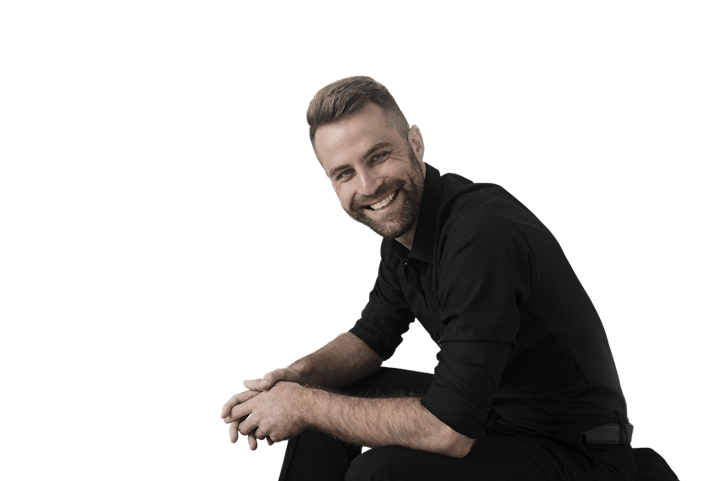 Andreas Ott is a German sales trainer based in Hong Kong. He has mentored and trained 27 startups over the last two years in Germany, Hong Kong, Australia and the USA.
To help coaches, trainers, consultants and startups getting customers and clients fast he applies his three step formula:
Attract ▶︎ Convert ▶︎ Delight
He merges the learnings from the startup ecosystem with the unique situation of coaches and trainers.
Andreas is not in B2B or B2C. He is in the business of H2H - Human to Human because fundamentally any business is made between humans, not companies. If you are in H2H too, Andreas is for you.
View 71 photos of Andreas recent workshops on his website: