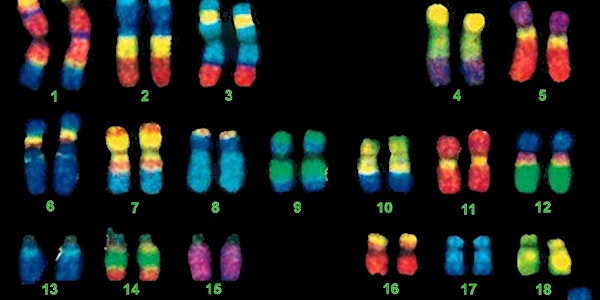 Genome Hackathon @MakerBay
Location
MakerBay
16 Sze Shan Street, Yau Tong Industrial Building Block 2
Yau Tong
Kowloon
Hong Kong
Description
A First Human Genome Hackathon For Asia!
We are honored to be co-hosting a genome hackathon with Open Data Hong Kong, GigaScience, DNAdigest, Repositive and OpenSNP on 26 October (Monday) at MakerBay!
We have gathered some top scientists and researchers in this field from around the world to have a full day workshop followed by a public lecture in the evening. The events are suitable for researchers and students working in genetics/bioinformatics or hackers, open data and science enthusiasts and people with an interest in human genealogy.
Event 1:
Workshop: "How do I find human genomics data to power my research?"
Representatives of Repositive, OpenSNP, China National Genebank and GigaScience will provide hands-on training for researchers on using their tools and accessing data resources such as openSNP, 1000 Genomes, Global Alliance Beacons and GigaDB.
Time: 10.00 - 17.30
Age Limit: 18 or above. Practical workshop for data users, participants need some background in genetics/bioinformatics.

Max # of participants: 15
* When you order your tickets, please answer in the check out page the following questions:
Q1. What type of data are you struggling to find right now to power your research?
Q2. What type of data do you have lying around that could be potentially useful for someone with the interest and skills to analyse it, or would become useful if you could combine it with more data of the same type?
We will use these answers to make sure we bring up relevant examples that you can directly apply to your own research.
Event 2
Talk: "Hacking the human genome"
For interested budding "genome hackers" we have a number of people at the forefront of this open genomics movement presenting at this meetup, including Fiona Nielsen of DNAdigest and Bastian Greshake of OpenSNP. We'll cover the tools and resources any non-biologist hacker can get started, and discuss some of the "big picture" implications, promises and concerns. Demonstrating that the personal genomics era is already here, we'll also have a draw so lucky participants can get their alcohol metabolism genes sequenced and presented through fun genomic apps.

We will address questions such as: What questions can you ask of your genetic data? How much can you do as a citizen scientist, what activities are reserved for academic researchers? If you have other questions please bring them along to the session or leave them in the space provided.
Time: 19.30 - 21.00
Age Limit: 15 or above. Background expertise not needed, just an enthusiasm for understanding your genes.
Max # of participants: 50