Description
Fuzor Expo "AEC FX"
The Fuzor Expo "AEC FX" will be held at Pala Casino Spa & Resort in beautiful Pala, California!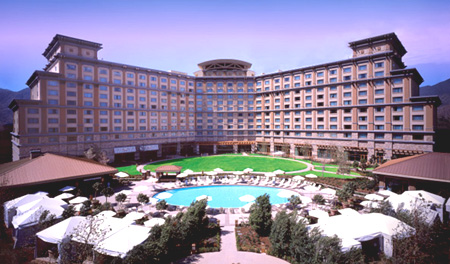 FX is a workflow sharing experience amongst AEC industry leaders. We will have speakers from the architectural design, construction management, 4D sequencing, VR/MR and mobile development support. The speakers will share their tips and tricks on how to use Fuzor in their workflow.
In addition, Fuzor team will demonstrate the prototypes for the Argument Reality (AR) and Mixed Reality (MR) as well as introduce Fuzor 2018 in the Expo. All participants will get a free Fuzor 2018 2-week VDC beta license that valued at $375 USD.
Location: Sycamore Meeting Rooms 6 & 7, Pala Casino Spa & Resort, 11154 CA-76 Pala, CA 92059, USA
Site Map: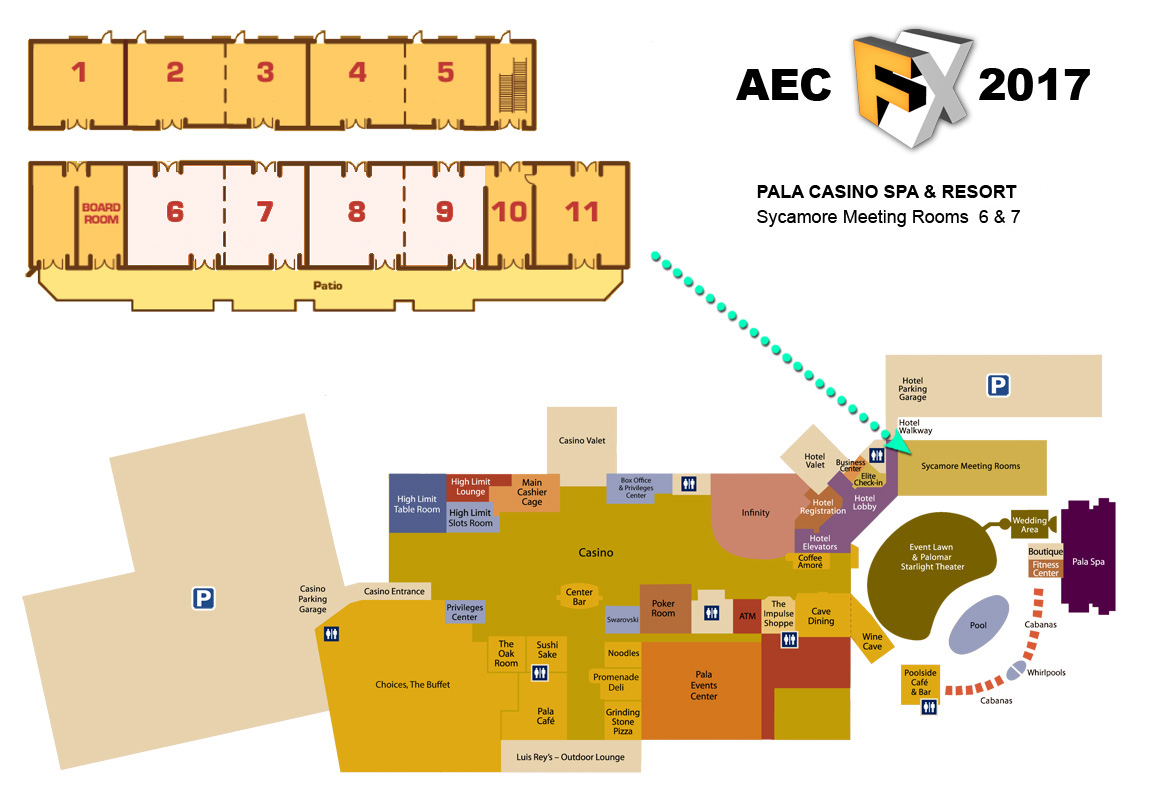 Registration costs are as follows:
Regular Registration after March 15, 2107: $250
Entry fee includes complimentary coffee bar and lunch, entrance to all areas including the main hall, classroom and speaker's area
Please contact us at (760) 602-7959 if you would like to have more information.
---
OUR KEYNOTE SPEAKERS
Keynote speakers and topics include:
1) Design flow and analysis for architects
Gensler - Newport Mark McManus, Gensler Southwest Regional Creative Media Director William Maglonso, IT Analyst / Site Administrator
2) Collaboration design using Fuzor
Gensler – Los Angeles Alan Robles, Associate Firmwide Creative Media Leader, Megan Lubaszka, CDT, CSI, LEED AP
3) Design and Fuzor workflow
Nettletontribe Architecture - Joe Banks, National BIM Manager
4) VR workflow for architects and TCA Fuzor workflow
TCA Architects Matthew Vitti, AIA, LEED AP, Senior Associate, VR Architect
5) 4D construction and logistics using Fuzor
McCarthy Jordan Moffett, AIA, DBIA, LEED BD+C, Virtual Design + Construction Manager
6) VR for CM and Fuzor workflow
Balfour Beatty Daniel Shirkey, Sr. Director of Technology and Operations Improvement, DBIA, Claire Mao, Senior VDC Specialist, EIT, CMIT, CM-BIM, LEED Green Associate
7) Construction geo-location and coordination method using Fuzor
Swinerton Zane Hunseker,CM-BIM, LEED Green Associate, VD&C Manager
8) Construction BIM workflow using Fuzor
Martin Brothers Cody Nowak, Director of Research & Development
9) Project Life Cycle Management using Fuzor
University of Southern California Matthew Miller, AIA, University of Southern California, Capital Construction Development, Senior Project Manager, Virtual Design & Construction
10) 4D Construction workflow experience and tips sharing
Webcor Liem Tran, Virtual Design & Construction Manager