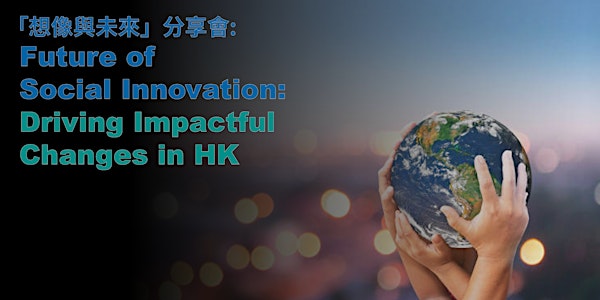 Future of Social Innovation: Driving Impactful Changes in HK
「想像與未來: 推動發展加速解決社會問題」分享會將以英文進行 This Fireside Chat will be conducted in English
By LPCUWC & UWC Hong Kong Committee
When and where
Date and time
Tuesday, February 7 · 6 - 8pm HKT
Location
Central Market 80 Des Voeux Road Central, HKI Hong Kong
About this event
This Fireside Chat will be conducted in English
------------------------------------------------------------------------------
Celebrating the 50th anniversary of when the UWC movement has begun in Hong Kong, Li Po Chun United World College of Hong Kong is organizing a set of industry fireside chats at the Central Market for interested industry stakeholder and the public to come learn more about interesting discussions hosted by our alumni and joined by friends of the school.
On Feb 8th Wednesday from 6-7pm at Central Market, we will be hosting a fireside chat on "Future of the Social Innovation: Driving Impactful Changes in HK", led by Mr. Bruce Au (LPCUWC '01), a veteran impact investor and advisor to philanthropic organization & education organizations in HK.
Joining her will be Ms. Christine Yu, Innovation Lead of Sustainable Financial Initiative, an organization launched under the mission to "Mobilize private capital for positive impact", now with a community of family offices and investors in Hong Kong, Singapore, Taiwan, acting as a trusted partner along their impact journeys.
Also joining is Ms. Cintia Nunes, General Manager, Head of Asia at The Mills Fabrica, the innovation arm of The Mills under Nan Fung Group, acting as a go-to solutions platform accelerating techstyle and agrifood technology innovations for sustainability and social impact.
The trio will discuss about this topic from 6-645pm, followed by an open Q&A session till 7pm. Attendees are welcomed to grab drinks from ION (cafe & bar next door) and mingle at our site until 8pm.site until 8pm.
About the organizer
The UWC Scholarship Scheme is inviting applications to study at one of 18 UWCs around the world, including Li Po Chun United World College (LPCUWC) in Hong Kong.
UWC makes education a force to unite people, nations and cultures for peace and a sustainable future. Students are selected purely on merit and personal qualities, regardless of their ability to pay.
To qualify as a Hong Kong applicant through UWC HK Committee, you will need to be:
a) Holding a Hong Kong Permanent ID Card or dependent visa; and
b) Studying in Secondary 4 / Secondary 5 (or its equivalent) as at September 2019.
More on UWCs around the world: http://hk.uwc.org/. (Facebook: https//www.facebook.com/UWCScholarshipsHK/).
More on Li Po Chun United World College of Hong Kong: http://www.lpcuwc.edu.hk/. (Facebook: https://www.facebook.com/lpcuwc/)