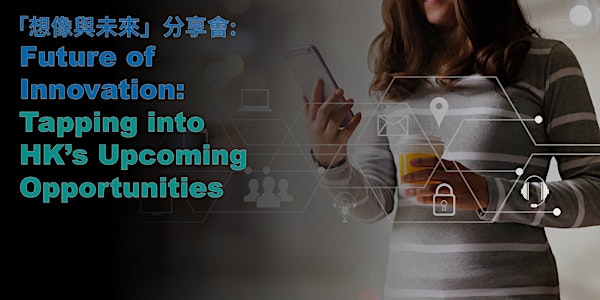 Future of Innovation: Tapping into HK's Upcoming Opportunities
「想像與未來: 把握香港科技創新的機遇」分享會將以英文進行 This Fireside Chat will be conducted in English
By LPCUWC & UWC Hong Kong Committee
Date and time
Monday, February 13 · 6 - 8pm HKT
Location
Central Market 80 Des Voeux Road Central, HKI Hong Kong
About this event
This Fireside Chat will be conducted in English
Transforming HK into a vibrant Innovation hub has been a key element on the Government's agenda in the past decade. Across the world, while HK has always been one of the key markets for many start-ups to enter and conquere as a window to the Asian and Chinese market, HK has lagged behind many cities in brewing and cultivating local startup companies that eventually achieve "unicorn" status with a global or continent-level scale.
Many reasons exist contributing to this situation. To achieve such scale, start-ups companies need a prime business opoortunity that is common across cities & countries, adaquate tech talent to support the development, willing private & public funding to support the expansion, and relevant legal and policy support. Then, obviously, a bit of timing and luck as well! For interested start-up founders and businesses, navigating these various areas in Hong Kong is definitely not easy.
So how should interested current and to-be enterpreneur figure it out? Join our discussion panel at Central Market to be hosted in one early evening in early February.
--------------------------------------------------------------------------------------------------------------------
Celebrating the 50th anniversary of when the UWC movement has begun in Hong Kong, Li Po Chun United World College of Hong Kong is organizing a set of industry fireside chats at the Central Market for interested industry stakeholder and the public to come learn more about interesting discussions hosted by our alumni and joined by friends of the school.
On Feb 13th Monday from 6-7pm at Central Market, we will be hosting a fireside chat on "Future of Tech Innovation: Tapping into HK's Up & Coming Opportunities", led by Brian Lo (LPCUWC '07), a seasoned enterpreneur who was the ex-GM and on the founding team of Deliveroo HK. He is currently founding a stealth start up and will share his experience (successes & challenges) then and now in the field.
Joining him will be Ms. Cindry Zhang, Senior Investment Director at Gobi Partners, an interconnected Pan-Asian venture capital firm with US$1.5 billion in assets under management (AUM) across North Asia, South Asia, and ASEAN. Headquartered in Kuala Lumpur and Hong Kong, the firm supports entrepreneurs from the early to growth stages and focuses on emerging and underserved markets. Reprensering the prominent early stage start-up funder, Cindy will share her points of view on HK's start up challenges and advices in how they should navigate around above listed questions.
Also joining is Mr. Sunny Chau (LPCUWC '23) from HK Science & Technology Park. Prior to joining HKSTP, Sunny was also a on HKTDC. One of Sunny's mandates at his current role is to help HK and its start-up and mature companies tap into the Greater Bay Area opportunties, of which he will share his thoughts and insights as well at the panel.
The trio will discuss about this topic from 6-645pm, followed by an open Q&A session till 7pm. Attendees are welcomed to grab drinks from ION (cafe & bar next door) and mingle at our site until 8pm.
About the organizer
The UWC Scholarship Scheme is inviting applications to study at one of 18 UWCs around the world, including Li Po Chun United World College (LPCUWC) in Hong Kong.
UWC makes education a force to unite people, nations and cultures for peace and a sustainable future. Students are selected purely on merit and personal qualities, regardless of their ability to pay.
To qualify as a Hong Kong applicant through UWC HK Committee, you will need to be:
a) Holding a Hong Kong Permanent ID Card or dependent visa; and
b) Studying in Secondary 4 / Secondary 5 (or its equivalent) as at September 2019.
More on UWCs around the world: http://hk.uwc.org/. (Facebook: https//www.facebook.com/UWCScholarshipsHK/).
More on Li Po Chun United World College of Hong Kong: http://www.lpcuwc.edu.hk/. (Facebook: https://www.facebook.com/lpcuwc/)