野生動物親子繪畫工作坊 Let's Go into Wildlife Painting Workshop
About this event
Scroll Down for English Version​
關於創意工作坊 - 野生動物親子繪畫工作坊
由「WildAid」主辦。​提供5幅瀕危絕種野生動物的圖畫,讓親子能親手用彩色水筆為牠們繪畫大自然的背景。
日期和時間​
2021年12月12日(星期日) 2pm - 2:20pm ​
2021年12月12日(星期日) 2:30pm - 2:50pm ​
2021年12月12日(星期日) 3pm - 3:20pm ​
2021年12月12日(星期日) 3:30pm - 3:50pm ​
語言
中文
​費用
費用全免
*每張門票包括一位小童及一位家長
​關於WildAid
野生救援WildAid屬非牟利組織,總部設於美國三藩市,並於香港,內地,英國,印尼,加拿大,厄瓜多爾設有辦事處。野生救援WildAid以拯救瀕危野生動物為使命,通過各類宣傳活動,教育大家不要消費頻危野生動物製品,並以「沒有買賣,就沒有殺害」為口號。野生救援WildAid於全球各地開展宣傳及實地工作,包括保護鯊魚、犀牛、大象、海龜、穿山甲、獅子、老虎等瀕危物種,以及保護海洋生態系統,減緩氣候變化。
動物圖騰 Animal Totem,是香港藝術家ArBlackChris創立的品牌,希望以藝術品、創作及個人畫作,宣揚 "可以不愛,不要傷害" 的訊息,讓大眾更加關注人類以外的其他生命,以互相尊重及共融為理念。
關於創意工作坊
齊來參與一系列有趣好玩的工作坊,激發大人小朋友的想像力!我們邀請了各個領域的專家和藝術家,精心設計出各種集藝術、文化、寵物和趣味於一身的創意工作坊。任何人都可以享受藝術,立即報名,投入這個與別不同的藝術體驗!
​關於FURRYTALES​
今年聖誕,利園與領賢慈善基金 (FIF) 攜手呈獻獨一無二的慈善活動「FURRYTALES」- 此活動將由2021年11月26日至2022年1月9日期間於利園一期及二期舉行。貫徹兩個主辦單位一直以來積極支持社區福利發展和宣揚藝術文化的共同理念,利園與FIF很高興能夠提供是次精彩的互動體驗, 拉近香港公眾與藝術的距離,同時作為一個宣傳平台,提升大眾對寵物權益的意識,為社區重要的一群 - 毛毛朋友的福祉出一分力。​
欲了解活動詳情,請前往 https://www.fif.org.hk/furrytales​
https://www.instagram.com/leegardenshk/
https://www.instagram.com/fif.hk/
為保障參加者與工作人員的安全及健康,請先細閱FURRYTALES活動條款及場地守則:​
登記前請先細閱條款及細則: ​
About Creative Workshop - ​Let's Go into Wildlife Painting Workshop
5 graphics of endangered wildlife will be provided. Parents and children can paint their favourite natural backgrounds with coloured pens.
Date and Time​
12 December 2021 (Sunday) 2pm - 2:20pm​
12 December 2021 (Sunday) 2:30pm - 2:50pm​
12 December 2021 (Sunday) 3pm - 3:20pm​
12 December 2021 (Sunday) 3:30pm - 3:50pm​
Language
Cantonese
Price​
Free of charge
*Each ticket includes one child and one adult
​About WildAid
WildAid is an international non-profit organization. Headquartered in San Francisco. There are offices in Hong Kong, Mainland China, United Kingdom, Indonesia, Canada, and Ecuador. The mission is to save endangered wildlife with any kind of activities, telling to the public not to buy products from endangered wildlife. "WHEN THE BUYING STOPS, THE KILLING CAN TOO" is the slogan. WildAid works in advocacy and field efforts around the world, including protecting endangered wildlife such as sharks, rhinos, elephants, sea turtles, pangolins, lions and tigers, as well as protecting marine ecosystems and mitigating climate change.
Animal Totem is a brand founded by a Hong Kong artist ArBlackChris. He wishes to spread the message "YOU MAY NOT LOVE, BUT DON'T HURT" with the works of art, creations and personal paintings. He hopes the public can pay more attention not only to human beings, but also to the life of other animals, with the concept of mutual respect and integration.
Website: www.wildaid.org.hk
​About Creative Workshop​
Come indulge in a series of exciting workshops designed to spark the imaginations of children and adults alike. A melting pot of art, culture, pets and of course, unlimited fun – get introduced to a talented collection of industry and art experts who have come together to create an artistic bootcamp for those with a passion for learning. After all, art is for everyone, so open up the doors to a world-class experience by signing up today!​
About FURRYTALES​
This Christmas, Lee Gardens and First Initiative Foundation (FIF) join forces to present "FURRYTALES" – a unique charitable initiative running from 26 November, 2021 to 9 January, 2022 at Lee Garden One & Two. In line with both organisations' long-standing commitment to proactively support community causes and promote arts and culture, we are excited to present an exciting interactive experience that not only makes great art accessible to the Hong Kong public, but also serves as a platform to raise awareness for the welfare of an important group of our community – our beloved furry friends.​
For more information, please visit https://www.fif.org.hk/furrytales​
https://www.instagram.com/leegardenshk/
https://www.instagram.com/fif.hk/
For the safety and health of all participants and staff, please read FURRYTALES terms and conditions carefully:​
Please read terms and conditions carefully before registration:​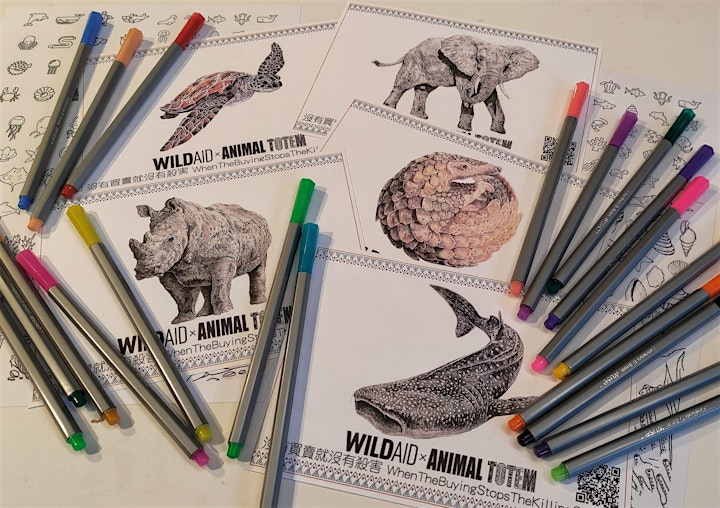 Organiser of FURRYTALES 野生動物親子繪畫工作坊 Let's Go into Wildlife Painting Workshop