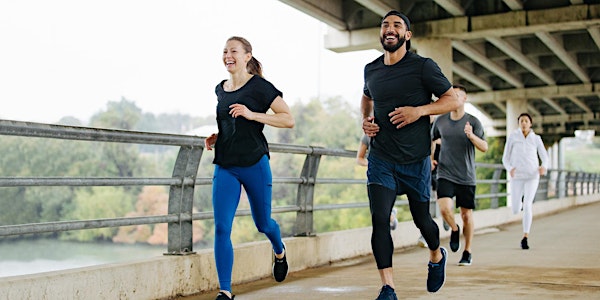 Fun Run Club
When and where
Location
lululemon New Town Plaza Store Shop 469, L4 New Town Plaza 18 Shatin Centre Street, Shatin, NT. Hong Kong
Description
從來沒有一件事可以一步登天的,所以沙田新城市廣場店將會有一系列的 Fun Run,
讓我們陪你一步一步成長,成就你越跑越遠。

今個星期日,16/7
ROUTE 1 - 沙田公園 <-> 賽馬會石門賽艇中心 (約 5.5KM,7分鐘/公里)
18:00 - 於沙田新城市廣場店登記及寄存行李
18:15 - 於沙田公園熱身
18:30 - 開始跑步
19:15 - 核心肌肉訓練及伸展
20:00 - 到店取回行李
It's hot, so hot. Are we going to let the heat get in our way of sweat? Not if we can help it!
For our new program we are aiming high. We are hosting a series of running sessions that will take a beginner 0km to 16km. We will start off slow n steady and bring us to 16km. Join us...we can do this together!

So the Fun Run will start at 18:00 on 16 July, Sunday.
18:00 - Bag drop and registration @ lululemon New Town Plaza Store
18:15 - Warm up @ Shatin Park
18:30 - Run start (5.5km)
19:15 - Run finish & abs exercises & cool down
20:00 - Bag pickup @ store

lululemon New Town Plaza Store
Shop 469, L4 New Town Plaza
18 Shatin Centre Street, Shatin, NT.
RSVP: https://funrunsunday.eventbrite.hk