About this event
It's that time of year when the moon is at its roundest – as the mid-autumn festival is approaching, we will host a spectacular full moon Rooftop terrace party on Saturday, Sept 18!
在中秋月圆夜即将到来之际
2021年9月18日,周六
我们将聚集魔都潮人
在上海环球港凯悦酒店高空露台
举行盛大的时髦赏月趴!
The event will be hosted exclusively at the gorgeous Sky Bar & Restaurant on the 47th floor of hotel, and will feature a wide range of professionals, all looking to expand their social circle just like you. After a period of redecoration, this will be the first time that the new terrace to welcome guests.
活动位于酒店47层的空中露台酒吧:天际餐吧,在经过一段时间的重新装修之后,本次将是这个全新的露台第一次盛装迎客!场地坐拥璀璨天际线绝佳观景视角,满足你对摩登都市夜晚的一切畅想!加入我们,与魔都优质的群体齐聚一堂,共度顶级社交之夜!
the ticket includes one drink and We also offer special drink deals for the whole night! Come enjoy tasty drinks, Trendy music, fun networking games and a chance to win lucky draw prizes at one of the coolest venues in Shanghai! Enjoy the scenic views and city skyline while possibly meeting upscale professionals and making new connections, don't miss out!
活动门票包含一杯酒水,更可专享额外酒水优惠!
与现场的优质来宾一同品尝美酒,俯瞰高空美景
还有互动游戏和精彩抽奖等着你!
让我们一起享受这时刻,在醉人的夜色中,
尽情感受上海这座城市的激情与魔力!
购票链接 Ticket Link: https://yoopay.cn/event/58757906
WHEN
9月18日,周六
晚上7点半至零点
19:30 - midnight
Saturday, Sep.18, 2021
WHERE
上海环球港凯悦酒店47层天际餐吧
上海市普陀区宁夏路718号
Sky Bar & Restaurant
Hyatt Regency Shanghai Global Harbor
47F, 718 Ning Xia Road, Putuo District, Shanghai
01
More than 100-200 industry leaders and professionals are expected to attend, including returnees, professionals from fortune 500 companies, corporate executives, business owners, entrepreneurs, investors, professionals in Finance, Consulting, Law, Tech, IT, as well as guests in Fashion, Luxury, Design, Marketing, Advertising, Branding, Digital, Media, etc.
本次活动将有100-200名朋友参加,包括各行业海归精英、500强企业人士、公司中高管、企业家、创业者、投资人、金融、咨询、法律、科技、互联网等不同背景的专业人士,还有魔都时尚、奢侈品相关人士,广告,公关,媒体,品牌相关人士等。
02
Engaging icebreakers
which makes it easy to mingle
有趣的破冰游戏,让你迅速熟悉在场的朋友
Lucky Draw 抽奖环节
Various Prizes 丰富奖品
03
Skyline View 高空顶级城景
You will enjoy the stunning view from the top of Shanghai and mingle on this gorgeous rooftop in a relaxed setting, and experience a dynamic night with us!
场地拥有270度高空视野
无论是室内落地玻璃窗,还是户外景观露台
魔都天际线美景均一览无余
璀璨城市背景,网红风布置
灵动的氛围中,感受独特的派对体验
RSVP Options: Includes one drink
and participation in games and lucky draw
报名选项:以下门票费用均包括一杯酒水
及参加互动游戏和抽奖
Early Bird Ticket
早鸟票
Single Ticket 单人票
RMB 100 /person
每位100元
Early Bird ends at 11 pm, Sep.14
早鸟票截止时间:9月14日周二晚11点
Presale Ticket
预售阶段
3 PAX Ticket 三人票
RMB 100 /person
每位100元
2 PAX Ticket 双人票
RMB 110 /person
每位110元
Single Ticket 单人票
RMB 120 /person
每位120元
Presale ends at 7:30 pm, Sep.18
预售票截止时间:9月18日晚7点半
At-Door Ticket
现场票
Single Ticket 单人票
RMB 150 /person
每位150元
购票链接 Ticket Link: https://yoopay.cn/event/58757906
Please add WeChat if you have any further questions or want to follow more upcoming events
如有任何疑问或预知更多活动和详情
请添加以下微信
ID: shfun_official
Tickets are not refundable, while you can use for one of the future events
门票不可退还,提前告知可以在下次活动中使用
如未提前告知,则门票自动过期作废
ABOUT VENUE
人人都称上海为魔都,白天的上海,鳞次栉比的高楼大厦是各种文化的相互交融;入夜后的上海,最好是在高楼大厦上,俯瞰渐渐散发着另一面魅力的魔都。
"沪西双子塔" —上海环球港综合体位于交通便利通达的普陀区,地铁3,4及13号线直达这里。而上海环球港凯悦酒店的天际餐吧就位于上海环球港综合体的47层,在这里,低头是车辆川流不息,抬头是漫天星辰点点,近处是万家灯火通明,远处是整个上海的夜色阑珊。
乘坐酒店一楼的快速电梯可直达47层酒吧。步入酒吧,首先映入眼帘的便是天际餐吧最吸引人的地方—户外露台。露台分为南北两个,上海的大部分夜色映入眼帘,向东可以看到标志性的陆家嘴,向西则是虹桥机场航班的起起落落,南边是蜿蜒的苏州河,而北边可以看到两座双子塔的标志塔尖。酒吧的室内设计也同样不逊色,圆形吧台居于正中,天花板上由细丝错落围成的一圈灯光,使得整个区域随手一拍即是"大片效果"。
微信公众号 WeChat Official Account:
ShanghaiFUN上海
Contact WeChat: shfun_official
Email: erin_tang@126.com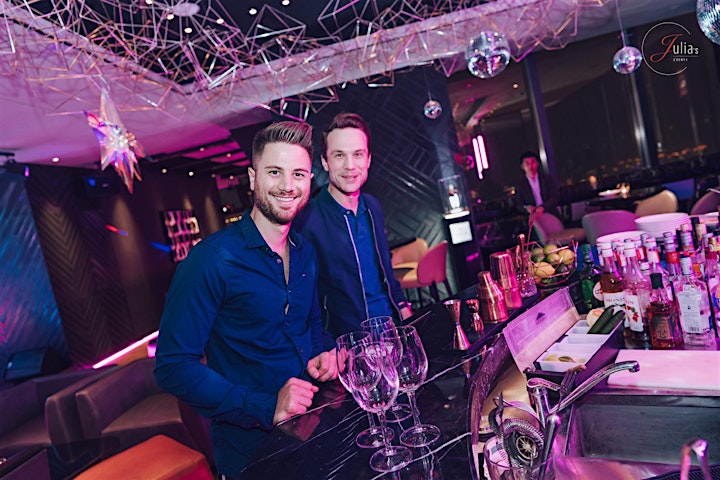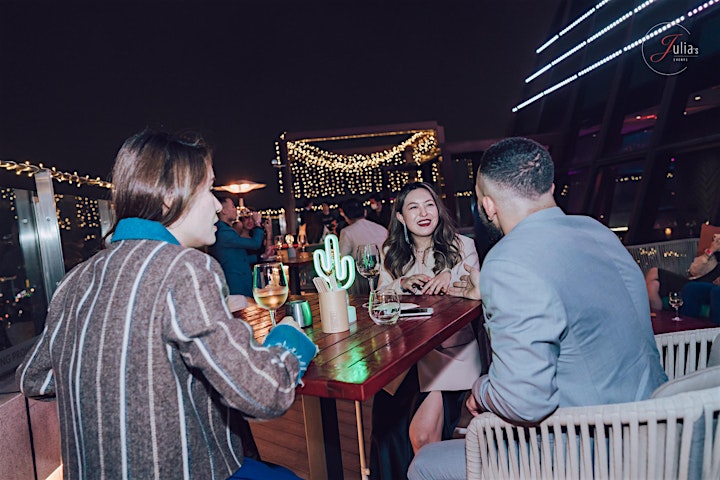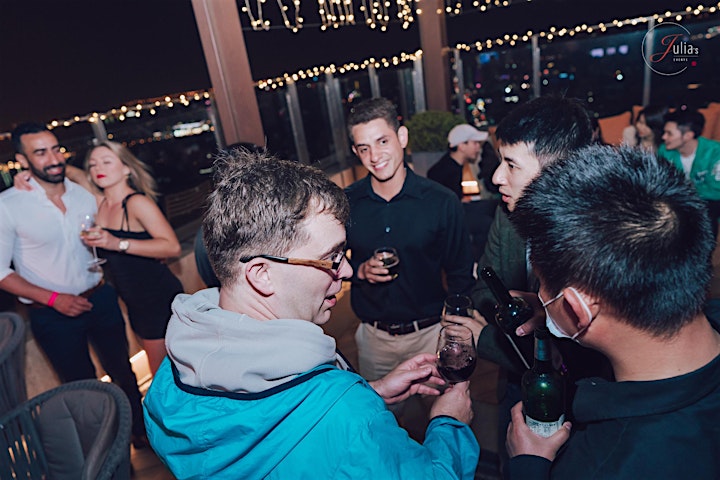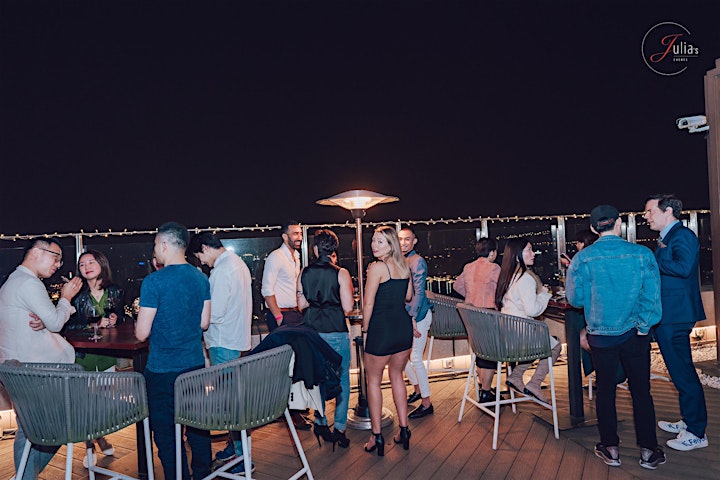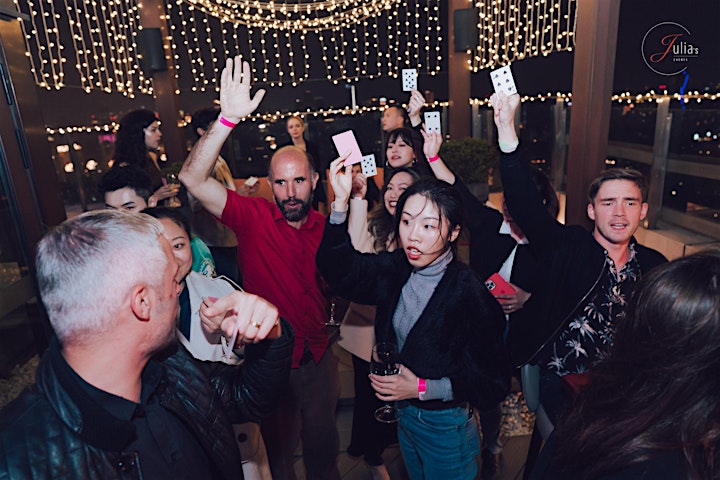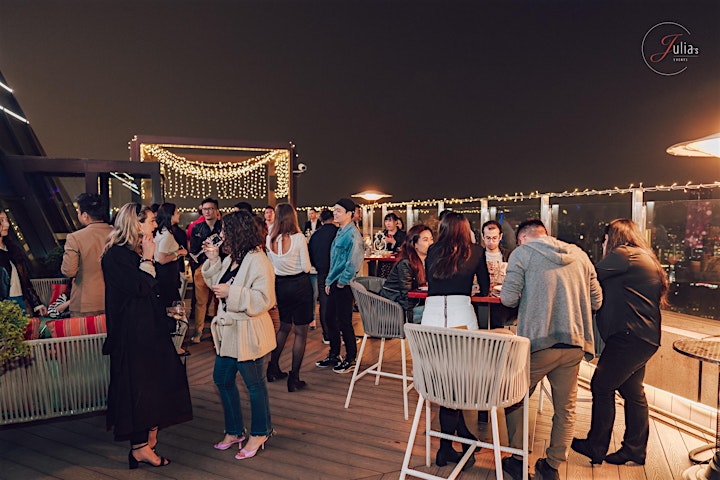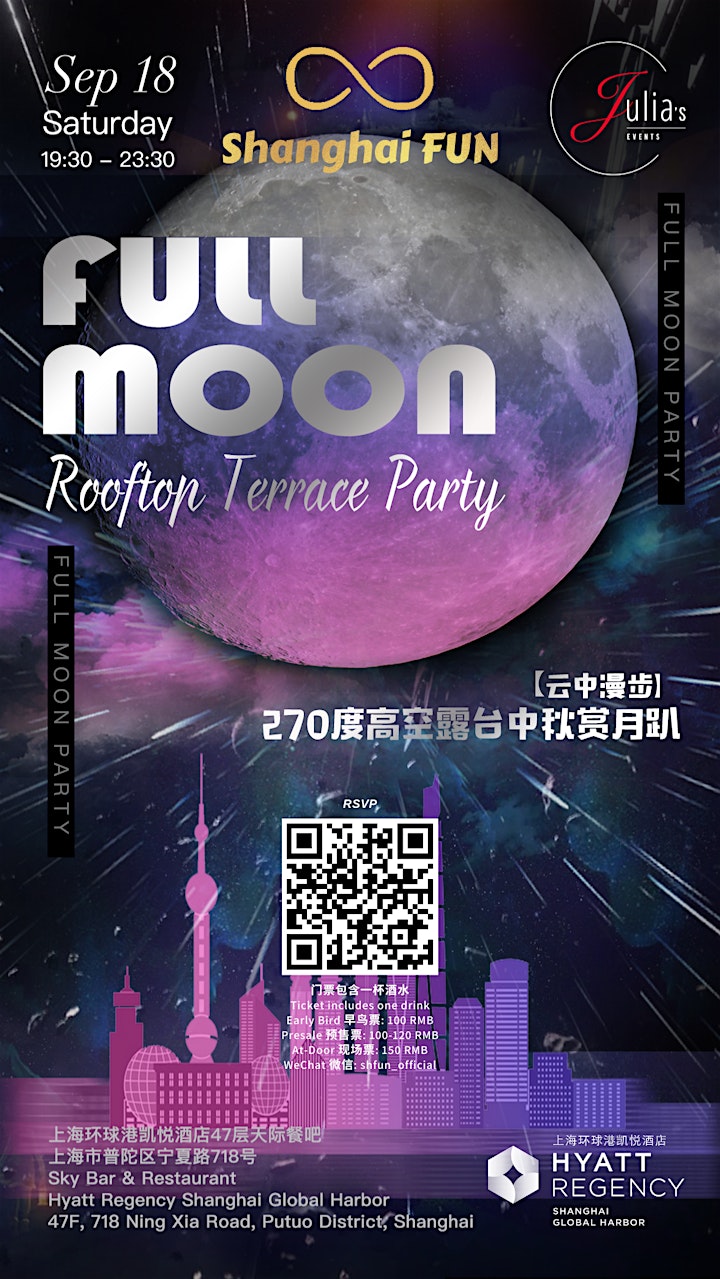 Organizer of FULL MOON Rooftop Terrace Party 【云中漫步】270度高空露台中秋赏月趴
About Shanghai FUN
We organise parties, networking events, brunch/dinner meetup and after work drink events in Shanghai. 
Join us to make new friends, expand your social circle and take part in fun events! 
Our events attract an international crowd of professionals looking to socialise, network and meet like-minded people.
Invite your friends to follow us and spread the word!
活动组织方
Shanghai FUN立足魔都,每周不定期的组织派对及类型多样的社交活动,参与人群为外国人、海归,及具有国际背景的人士,所选活动场地均为城中品质潮流场所。
联系微信 Contact WeChat: shfun_official
微信公众号 Wechat Official Account: ShanghaiFUN上海