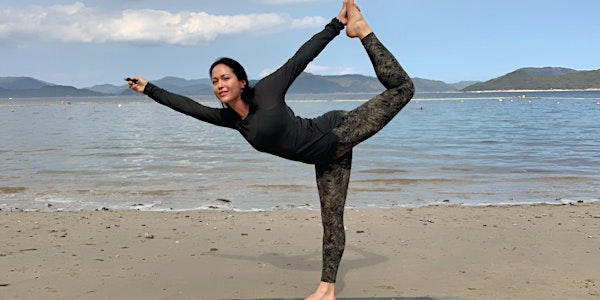 Full Body Vinyasa Flow with Ankie Beilke
Vinyasa Flow is an energetic and dynamic style of Hatha Yoga which connects postures with inhalation and exhalation
About this event
Vinyasa Flow is an energetic and dynamic style of Hatha Yoga which connects postures with inhalation and exhalation, the practice creates a steady internal rhythm of the body. Expect to sweat! Highly suitable for beginners who would like to build strength through the practice.
About Ankie Beilke ( https://www.instagram.com/ankiebeilke/ )
Ankie Beilke as born and raised in Germany. Ankie has over 30 films and dramas to her credit since 2000, attracting large audiences and cretics attention. Besides her acting career, Ankie is also a top model and yoga instructor with yoga instructional DVD's launched in 2010. She is currently teaching at Soho House, Ikigai, XYZ, Asaya Rosewood & The Golf and Tennis Academy she instructs Hatha yoga, Vinyasa, Restorative, Yin Yang & jivamukti. She is also a philanthropist and an ongoing support of the Aids Concern events.
***
This Class is sponsored by Sweaty Betty and all participants will receive a 200HKD voucher after attending the event, redeemable at our 5 locations: IFC , Pacific Place, Fashion Walk, Festival Walk and K11 Musea. Please allow 5 work days after the class for voucher processing. Note, please use full name to sign onto Zoom and all participants must attend and complete class in order to receive voucher.
The class will be conducted on Zoom. Please log in at least 10-minutes prior to the start time. The zoom link will be provided shortly after registration.