About this Event
Despite the recent challenging circumstances the number of foreign companies and start-ups in Hong Kong has continued to increase, according to an Invest Hong Kong survey released last year. The startup scene continues to grow and evolve, yet the question of how to grow your startup, bring life to your brilliant idea or put your innovative technology in the right persons hands remains.
Unpack the investment, mentorship and network opportunities available from some of the top accelerator programmes in Hong Kong at this special Garage Academy event, and get the chance to meet with, and learn from, some of the best ecosystem builders in the business.
We'll be hearing from:
HKSTP: Tech application, deep tech, biomedical tech startups
Eureka Nova: Disruptive Business, Smart Retail, Fintech & Culture Tech
Founder Institute: Pre-seed stage startups
LimeHK: Early to middle stage digital / technology startups
Brinc: Startups focused on Hardware & IoT, Manufacturing, Food Technology, and Clean Energy
Rundown
1 - 1:30 pm Registration
1:30 - 2:30 pm Welcome and Introduction to accelerators
2:30 - 4 pm Networking and individual Q&A
Key takeaways
#Accelerators
#Network
#StorySharing
Who should attend
Startup founders who're looking for investment and funding
Entrepreneurs who'd like to meet with other like-minded founders
Investors who're looking for potential startups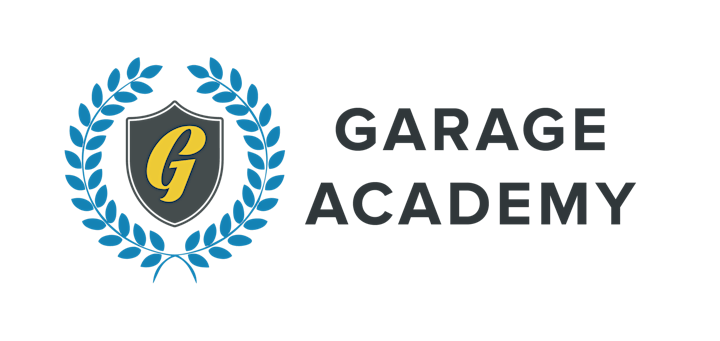 Garage Academy is Garage Society's knowledge-sharing platform with a mission to nurture the leaders of the new generation workforce through a wide curation of classes, workshops and community events rooted in innovation and emerging technologies.
Join our digital community Garage Commons now to connect with fellow entrepreneurial minds, build your personal & professional skill set, and innovate & grow your business!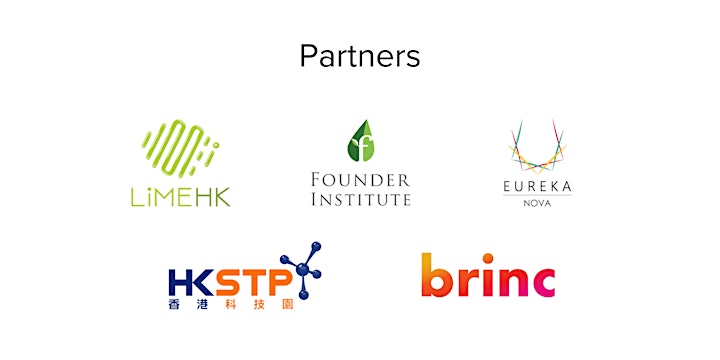 About Brinc
Brinc is a different breed of venture capital and accelerator firm. Core to our business is our belief that some of the world's biggest challenges can be solved by entrepreneurs, who we like to call GAME CHANGERS. More game changers will make a positive impact on the world if they are given the right backing. And that's what we're here for. To support and mentor founders and their teams from across the world and provide investment to help them grow. Today, we believe that technology focused start-ups, with the right backing and support can fundamentally change how we move, what we eat, how we feel and where we live for the better.
About Eureka Nova
Eureka Nova is an accelerator powered by the New World Group committed to business integration. Our programs are built to hyperboost startup products and services with New World Group and global partners to facilitate opportunities for startups to validate and commercialize their businesses. Our mission is to make our mark in the startup ecosystem and to make Hong Kong the platform to scale innovative and disruptive technologies.
About Founder Institute
Founder Institute is the world's largest pre-seed startup accelerator, having helped launch over 4,000 companies across 185+ cities and six continents. It's programme help pre-seed entrepreneurs and teams build get to traction and funding by establishing a critical support network of local startup experts that are invested in their success, and by providing a structured and challenging business-building process that has helped our alumni raise over $900M. Leaders of the world's fastest-growing startups have used the Founder Institute to raise funding, get into seed-accelerators, generate traction, recruit a team, build a product, transition from employee to entrepreneur, and more.
About LimeHK
LimeHK is a Hong Kong Accelerator and Innovation Consultant which connects a global network of Corporates and Start-up innovators. With our holistic business advisory services and network of global experts, we offer consultation, acceleration and solutions to help companies to be well prepared, to adopt the latest technology and innovation integration as well as building traction with strategic partners across Hong Kong, Greater Bay Area and Japan
About Hong Kong Science Park Incubation Programmes
Incubation Programmes - Incu-App, Incu-Tech & Incu-Bio aims to provide startup support to those companies working on technologies during their inception stages, encouraging and promoting innovation-based entrepreneurship with relevant assistance and support provided.