Event Information
Location
P2·Hero Center,DonghaiPlaza, 28 Yuyuan Road (East), Building 3, Floor 1, Jing'an District, Shanghai P2·创客中心,上海静安愚园东路28号东海广场3号楼1楼
Description
Freelancing life sounds like Utopia, especially for those taking 9-5 jobs, but the reality is rarely simple as it seems. Invoice issue, unguaranteed welfare, unreasonable requests from the clients, overdue payments... You may have noticed that majority of a freelancer's headaches are associated with clients. Therefore, Le Wagon wish to host another freelancer meetup focused on the theme of handling client relationship, with experienced freelancers sharing tactics they've been using.
自由职业生活听起来像乌托邦,在朝九晚五的上班族看来尤其如此,但自由职业者的现状却没有看上去那么简单。发票问题,无担保福利,客户的不合理要求,逾期付款...大家可能已经注意到,大多数自由职业者头痛的问题都与客户有关。因此,Le Wagon想要举办一次自由职业者线下聚会,主题为客户关系处理,我们邀请了经验丰富的自由职业者来分享他们使用的策略。
In this event, Daisy and Victor are going to present a 20-mins sketch of "how do deal with difficult clients" in 4-5 phases through the design process; and Vlad will give a keynote speech on how to define your engagement with a client first or just say no to a project to avoid misunderstandings and conflicts. Join us in a unique night of learning!
在这场活动,Daisy和Victor将通过20分钟的角色扮演为我们呈现"如何处理棘手的客户"的 4-5个阶段; 接着Vlad将分享如何在最开始就界定好自己与客户的关系,否则就直接拒绝项目,以避免后期的误解与冲突。欢迎免费报名参加,共同学习!
​Speaker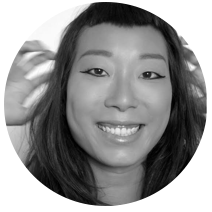 Daisy Tang: Branding & Design. "Everyone is on their own journey. Through the superfluous offerings of this world we all seek genuine connections, experiences and relationships. I use design to explore these connections, craft brand experiences and cultivate relationships between design and business."
Daisy-品牌形象设计师: "每个人都在各自的旅程中。我们都希望通过这个世界丰富的馈赠寻求最真挚的联结,体验与关系。我则通过设计来探索这些联系,打造品牌体验,构架设计与商业之间的关系。"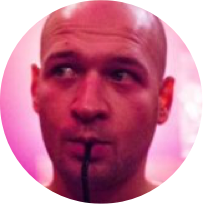 Vlad: Design Strategist. Combining strategic thinking with interdisciplinary design approach to create meaningful experiences that connect with people.
Vlad-设计策略师:将策略式思维与交互设计方法相结合,以创造能够联结个体的有意义的体验。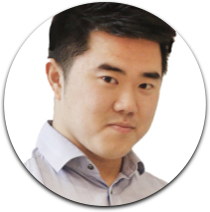 Victor Chi Sun: Graphic Designer. Victor Chi Sun is a graphic designer with more than 9 years of experience based in Shanghai, China. Born in Spain, he has been living in China for 7 years and produces work focused on brand identity, digital, print and packaging design.
Victor Chi Sun-平面设计师:对中国上海市场有关的项目拥有超过9年的平面设计经验。生于西班牙,在中国居住了7年,主要从事品牌身份打造,数码,印刷和包装设计。

✨ Agenda ✨

7:00-7:10 PM Introduction and open speech
7:10-7:30 PM Daisy and Victor Sketch
(how to deal with difficult clients)
7:30-7:40 PM Vlad keynote speech
(Freelancers are from Mars, Clients are from Venus)
7:40-8:00 PM Fireside chat with 3 speakers
8:00-8:10 PM Open Q & A
8:10-9:00 PM Social networking
✨ Date ✨
Tuesday, Sept. 26th, 2017
7:00 p.m. to 9:00 p.m.
✨ Venue Sponsor ✨
P2·Hero Center,DonghaiPlaza, 28 Yuyuan Road (East), Building 3, Floor 1, Jing'an District, Shanghai
P2·创客中心,上海静安愚园东路28号东海广场3号楼1楼

People Squared (P2) is China's earliest established co-working space. Founded in 2010, P2 is now also the largest co-working space network in China with more than 25 locations in 5 cities. P2 not only provides a flexible and professional work environment to the innovation community, but also builds an open platform with integrated resources, where individuals and groups can interact and share resources with top talents around the world.
Ranked as 1st Coding Bootcamp in Europe.
What makes Le Wagon special?
Date and Time
Location
P2·Hero Center,DonghaiPlaza, 28 Yuyuan Road (East), Building 3, Floor 1, Jing'an District, Shanghai P2·创客中心,上海静安愚园东路28号东海广场3号楼1楼