Description
NOTE: This workshop is in Chinese!

// Introduction
Learn to code and design all the most useful web-components like buttons, avatars, cards, navs, dropdown, list items… with nice CSS tricks and techniques.

// Instructor
Xiaohu Pei

With a background in mechanical engineering, after graduation, Xiaohu became a design engineer and had worked for several manufacturing companies before joining Le Wagon's two-month coding Bootcamp. A week after finishing Le Wagon coding bootcamp, he was hired by a Hangzhou based startup (Tuitu) as a developer! They build web applications and mini-apps for many high profile clients.

// What you will learn

Popular components with examples from nice websites (Product Hunt, Medium, etc.)
How to organize your CSS with component files, with naming conventions!
The Flexbox
Useful CSS3 techniques to code cool components

// Pre-requisites

You must have some basic HTML / CSS knowledge (and have played with a bit of Bootstrap).
Please bring your own personal laptops!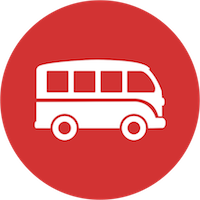 Le Wagon is the leading coding school for entrepreneurs and creative people. Described by TechCrunch as "quietly becoming a major coding bootcamp". Having launched in France in 2013 with just €1,000 and raised no funding to date, the school is present in 25 cities worldwide, with over 150 startups in operation, a handful raised over RMB 10M. This will explain the highest ranking on course report.