About this Event
MOVIE11 日本短片大師松本動作品放映
日期:2019年6月22日(星期六)
時間:3:00pm | 4:00pm | 5:00pm
地點:K11露天廣場
*以上3節電影放映之內容均相同
限定GUINNESS™ 禮遇 : MOVIE11參加者可憑換領券前往K11 G/F Atrium內之「GUINNESS™ Connoisseur Bar 醇黑體驗館」免費換領細杯裝GUINNESS™ 醇黑生啤 (250ml) 一杯* (價值港幣25元),數量有限,送完即止。
*只限18歲或以上人士換領
MOVIE 11 | Screening of Japanese short films by master Yurugu Matsumoto
Date: 22 June 2019 (Sat)
Time: 3:00pm | 4:00pm | 5:00pm
Venue: K11 Piazza
*The content of the 3 sessions is the same
Exclusive GUINNESS™ offer: MOVIE11 participants can receive a complimentary half pint (250ml) of GUINNESS™ Draught (Valued: HK$25) at GUINNESS™ Connoisseur Bar at K11 G/F Atrium. First-come, first-served, while stocks last.
*Redemption for Aged 18 or above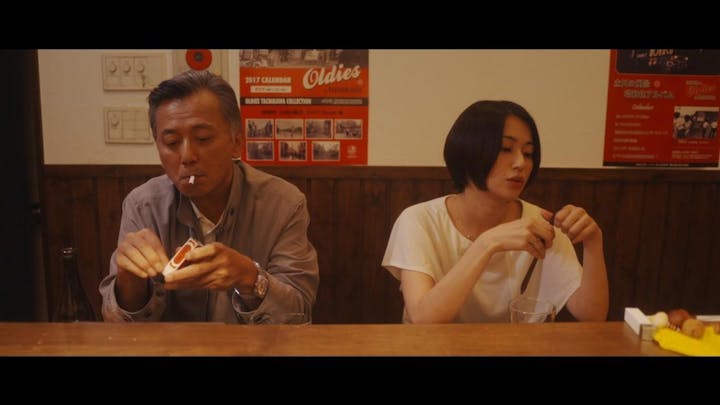 《Pay Phone》2018
手機來電,屏幕顯示來自公共電話,原來是許久未見的父親,想趁着出差空檔與女兒晚餐。沒辦法即時聯絡的兩人,費了一番功夫才能會面。這是關於思念的故事,長大後,我們還是那個喜歡揪著爸爸衣角的孩子,不擅言詞的父親,忽遠又近的距離,隱藏彼此永遠的關心。
(2018橫濱視覺環境影展首獎及2018東京短片影展放映作品)
Pay Phone, 2018
Saki receives a sudden phone call from a pay phone. The call was from her father who lives far away. Eventually, the two of them reunite and exchange their feelings, both in a clumsy way. This is a story about one ordinary night for an ordinary parent and daughter.
(2018 Yokohama Visual Entertainment Festival – Grand Prix
Screened at the Short Shorts Film Festival & Asia 2018 Japan )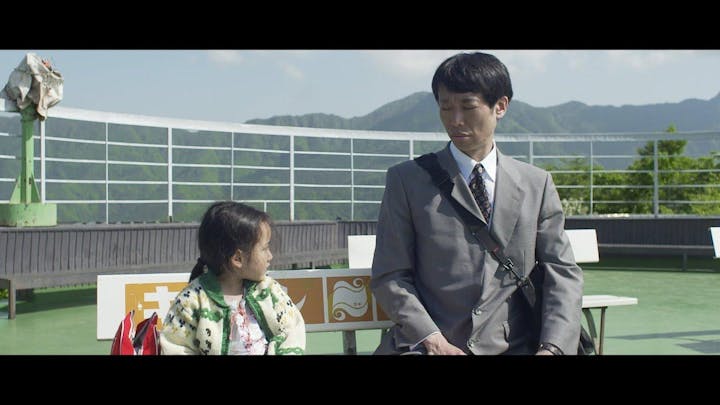 《MIX》2015
一名五歲女孩在某天早上決定追趕夕陽,跟毛絨動物和托兒所的朋友說再見後,在路上遇到一名潦倒的公司員工,兩人結伴同行。童心永遠都是治療成人都市病的最佳良藥。
(2016橫濱視覺環境影展首獎)
MIX, 2015
5-year-old girl Yuhi sets off on a lone trip to see the sunset. On the road, she met Osamu, a depressed 40-year-old office worker, and the two decided to travel together. What's on their mind and what awaits them?
(2016 Yokohama Visual Entertainment Festival – Grand Prix )