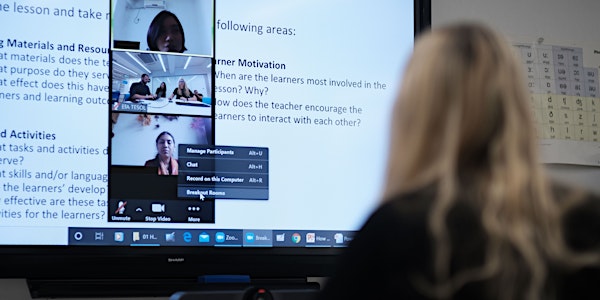 Free Online English Classes in October - (Intermediate)
Sign up for Online English classes with English for Asia.
About this event
Improve your English. Build confidence in speaking! English for Asia offers regular English lessons at a very affordable price.
Lessons include speaking, listening, reading, writing, grammar and pronunciation. All lessons are observed by master teacher trainers who are accredited by Trinity College London.
Classes are for people aged over 18 years old.
9:00 am and 2:30 pm Hong Kong Time GMT+8 (Mondays to Saturdays).
Lesson Timetable:
Lesson 1: 9:00 am to 10:00 am
Lesson 2: 10:10 am to 11:10 am
Lesson 3: 11:20 am to 12:30 pm
Special afternoon class: 1:30 pm to 2:30 pm
Special night classes: 8:00 pm to 10:10 pm
For the best experience, attendees should have:
a computer or ipad style device (no phones please)
stable internet access
a headset with microphone
a webcam
By joining the class you agree:
not to record the lesson
not to use offensive language
not to display obscene material
not to share phishing links
Please call or whatsapp +852 97232290 if you have any questions.