Free Movies Screening - The Sandman & EuroTrump|沙人 及 歐洲特朗普

Saturday, 19 May 2018 from 14:30 to 16:30 (HKT)
Event Details
We would like to proudly announce the program for the 1905 International Human Rights Film Festival in Hong Kong from May 17th - 27th. The 1905 Human Rights Film Festival (HRFF) aims to raise awareness about human rights violations through film screenings and discussions with filmmakers and activists.
1905國際人權電影節將於本年5月17日至27日在香港舉辦。 1905人權電影節旨在通過電影放映和與電影製片人對話活動來討論以至提高大眾對人權的認識。我們組織認為電影是可以把人權議題生動地向大眾傳遞的有力工具。 今年,我們的電影節為大家搜羅不同類型的故事片,紀錄片和短片,香港觀眾們不能錯過。



沙人 The Sandman
Lauren Knapp
美國 USA | 2016 | 19' | 紀錄短片 Short Documentary Film
卡洛·穆索醫生自2003年以來一直在佐治亞州協助實施注射死刑處決囚犯。儘管醫學界一直強烈反對使用藥物注射死刑,然而大多數實施注射死刑的州都需要有醫生在場。做為交換,他們會為在場的醫生保密。本片探討了反對死刑的穆索醫生提供此項服務時其道德上的兩難處境。
Dr‭. ‬Carlo Musso has been helping the state of Georgia execute inmates via lethal injection since 2003‭. ‬The medical community strongly and unanimously opposes the use of medicine for executions‭. ‬Yet‭, ‬most states practising lethal injection require a physician's presence‭. ‬In exchange‭, ‬they offer a cloak of anonymity‭. ‬The Sandman explores Dr‭. ‬Musso's own moral equivocation and justification for providing ‮"‬end of life care‮" ‬within the correctional environment‭, ‬while personally opposing capital punishment‭.‬
Awards:
觀眾獎,DC短片電影節(2017)
社會正義獎,Windrider國際學生電影節(2017)
Audience Award, DC Shorts Film Festival (2017)
Social Justice Award, Windrider International Student Film Festival (2017)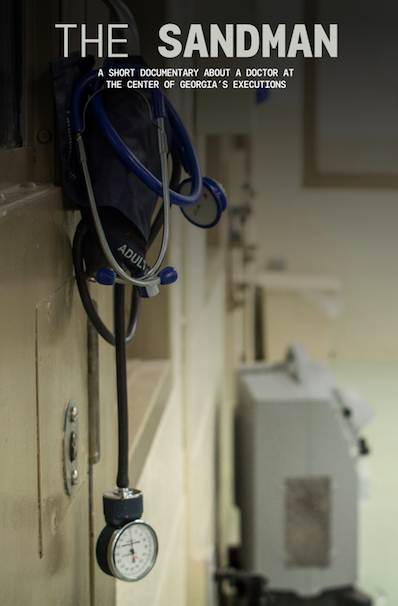 ---
歐洲特朗普 EuroTrump
Nick Hampson,  Stephen Robert Morse
美國與英國 USA and UK | 2017 | 92' | 紀錄片 Documentary Film
當赫爾特維爾德斯的民粹黨未能贏得今年在荷蘭的選舉時,歐洲媒體一遍歡欣。但是可能他們是錯,雖然維爾德斯沒有贏得選舉,但他的黨不僅在國內排名第二,曾經看起來難以想像的事已成為政治常規。 這個人是歐洲右翼民粹主義的先驅,他在過去的12年裡一直受到ISIS和組織的24小時威脅? 誰是他的選民/他的盟友?
When Geert Wilders' populist party failed to win this year's elections in the Netherlands, a sigh of relief swept through European media. They were mistaken, claim the makers of the first documentary portrait of perhaps the most famous Islamaphobe in the world. Although Wilders did not win the election, his party not only finished in second place in the country, it also fundamentally changed the language of public debate. What once seemed unimaginable has become a regular part of the political paradigm. Without concealing their views, Morse and Hampson try to be objective while also allowing Wilders—with his unprecedented agreement to take part in the film—to speak freely. Just who is this man, the precursor of right-wing populism in Europe, who has been under 24-hour protection against very real threats from ISIS and al-Qaeda for the past 12 years? Who are his voters and his national and foreign allies?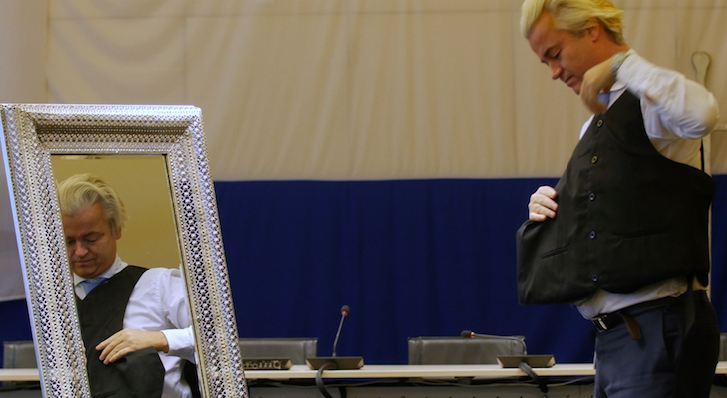 When & Where

China Women's Film Festival Office
Room 2717, Shui On Centre
6-8 Habour Road
Wan Chai, Hong Kong Island
Hong Kong SAR China

Saturday, 19 May 2018 from 14:30 to 16:30 (HKT)
Add to my calendar
Organiser
The 1905 International Human Rights Film Festival (HRFF) aims to raise awareness about human rights violations through film screenings and discussions with filmmakers and activists. Through our festival, we hope to offer both Mainland Chinese and foreign filmmakers a platform to exhibit their works to an audience that is otherwise rarely confronted with such topics.