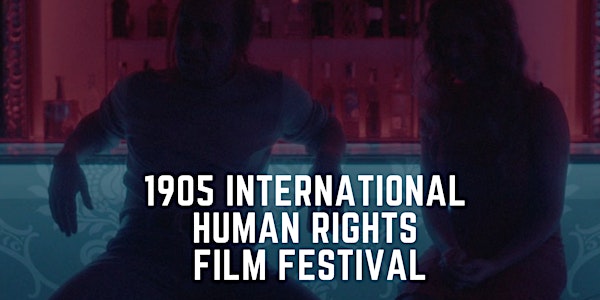 Free Movies Screening - Mothers of Luna & Anchor and Hope|露娜的母親們 及 希望之錨
Location
China Women's Film Festival Office
Room 2717, Shui On Centre
6-8 Habour Road
Wan Chai, Hong Kong Island
Hong Kong
Description
We would like to proudly announce the program for the 1905 International Human Rights Film Festival in Hong Kong from May 17th - 27th. The 1905 Human Rights Film Festival (HRFF) aims to raise awareness about human rights violations through film screenings and discussions with filmmakers and activists.
1905國際人權電影節將於本年5月17日至27日在香港舉辦。 1905人權電影節旨在通過電影放映和與電影製片人對話活動來討論以至提高大眾對人權的認識。我們組織認為電影是可以把人權議題生動地向大眾傳遞的有力工具。 今年,我們的電影節為大家搜羅不同類型的故事片,紀錄片和短片,香港觀眾們不能錯過。
露娜的母親們 Mothers of Luna (Madres de Luna)
Alicia Albares
西班牙 Spain | 2017 | 15' | 故事短片 Short Narrative Film


《露娜的母亲們》是一部交叉敘事的短片。講述了来自世界各地的四位女性,因聽到一個特別的嬰兒的聲音而走到一起:這個嬰兒雖然沒能來到這個世界,卻曾經住在母親們的子宮裡。
Mothers of Luna (Madres de Luna) ‬is a short film about four crossing stories‭. ‬It is the story about four women‭, ‬from different places in the world‭, ‬who are united by the voice of a very special baby‭: ‬the little girl inside of them that was never born‭, ‬but‭ ‬lived inside their belly‭. ‬This baby tells her past stories while she fights for her primary goal‭: ‬to be born‭. ‬Although it is a very dramatic story‭, ‬the innocence and incredibility in which the story is told softens the extreme reality that is being described‭. ‬The perspective of this girl will surely appeal to the spectator's endearment and empathy‭. ‬
Awards:
最佳小說短片,馬德里人權電影節
第三屆"填平鴻溝"獎,維埃納兩性平等電影節
最佳全國短片獎,43屆韋爾瓦伊比利亞美洲電影節。
Best Fiction Short Film‭, ‬Madrid Human Rights Film Festival
3rd Award "Cut the Gap", Viena Gender Equality Film Festival‭. ‬
Best National Short Film Award‭, ‬43‭ ‬Festival of Iberoamerican Film of Huelva‭.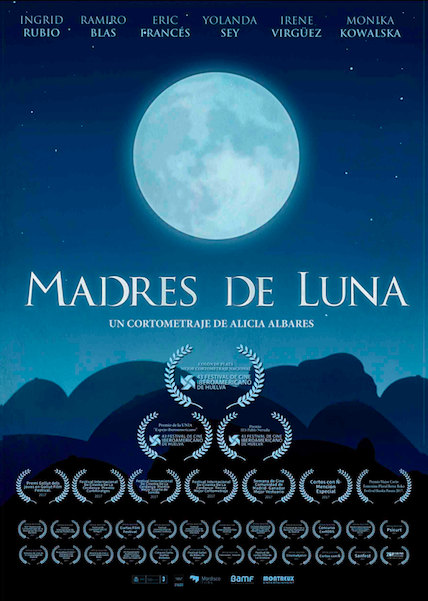 ---
希望之錨 Anchor and Hope
Carlos Marques-Marcet
西班牙 Spain |2017 | 113' | 故事篇 Narrative Film
Eva,Kat和Roger自從他們在巴塞羅那上學回來以後便一直是朋友。如今他們分開了,他們對他們曾經創建的小家庭充滿了懷念。當Eva和Kat正在倫敦攝政運河上的船上過著簡單卻無憂無慮的生活的時候,Eva向她的愛人發出了最後通牒:38歲的Eva想要生一個孩子。
Eva, Kat's and Roger have been friends since their student years back in Barcelona. Now separated, they all look back with nostalgia at the little family they created. Eva and Kat's humble but carefree existence on their boat on London's Regent's Canal gets turned on its head when Eva presents her lover with an ultimatum: 38-year old Eva wants to have a child.
Awards:
最佳非加泰羅尼亞語電影,高迪獎(2018)
最佳西班牙電影,圣霍爾迪(2018)
最佳電影(Asecan獎),塞維利亞歐洲電影節(2017)
Best Non-Catalan Language Film, Gaudí Awards (2018)
Best Spanish Film, Sant Jordi Awards (2018)
Best Film (Asecan Award), Seville European Film Festival (2017)