Free Movies Screening about Immigrants|三個關於移民的故事

Saturday, 26 May 2018 at 19:30

-

Saturday, 2 June 2018 at 21:00 (HKT)
Event Details
We would like to proudly announce the program for the 1905 International Human Rights Film Festival in Hong Kong from May 17th - 27th. The 1905 Human Rights Film Festival (HRFF) aims to raise awareness about human rights violations through film screenings and discussions with filmmakers and activists.

Rain on the Borders (Fantasút)
Canada | 2016 | 15' | Short Documentary Film
Director:Federica Foglia

11,000 refugees have been stranded for months in the Idomeni refugee camp on the Greek/Macedonian border. This short documentary is a glimpse of their lives in a forgotten twilight zone, as they wait for the European borders to open.

Awards:
The Best Film Award International Competition‭, ‬One World Human Rights Film Festival‭ (‬2017‭)‬
Norwegian Peace Film Award‭ (‬NoFPA‭), ‬Tromso International Film Festival‭ (‬2017‭)‬
Audience Award International Selection‭, ‬Thessaloniki International Film Festival‭ (‬2017‭)

---
And Still We Will Walk On
France | 2017 | 25' | Short Narrative Film
Director:Jonathan Millet

They are those whose margin is territory, those who go without being seen. They are illegal and speak a thousand languages. In And Still We Will Walk On (Et Toujours Nous Marcherons), Simon arrives to Paris and follows in their footsteps where he discovers the depth of the city to find the one he is looking for.

---
Ovarian Psycos
Director:Joanna Sokolowski and Kate Turnbull-LaValle
USA | 2016 | 72' | Documentary Film


Riding at night through streets deemed dangerous in Eastside Los Angeles, the Ovarian Psycos use their bicycles to confront the violence in their lives. The film intimately chronicles Xela as she struggles to strike a balance between her activism and nine year old daughter Yoli; street artist Andi who is estranged from her family and journeys to become a leader within the crew; and bright eyed recruit Evie, who despite poverty, and the concerns of her mother, discovers a newfound confidence.

Awards:
Audience Award, Portland Film Festival
Audience Award, Luststreifen, Queer Film Festival Basel
People's Choice Award, Rueda Film Festival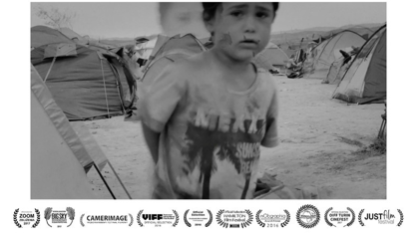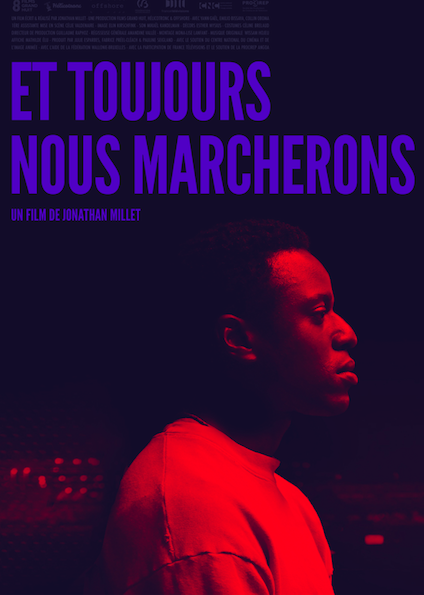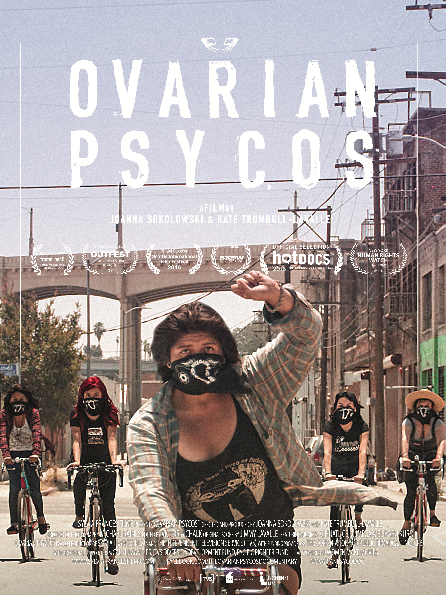 1905國際人權電影節將於本年5月17日至27日在香港舉辦。 1905人權電影節旨在通過電影放映和與電影製片人對話活動來討論以至提高大眾對人權的認識。我們組織認為電影是可以把人權議題生動地向大眾傳遞的有力工具。 今年,我們的電影節為大家搜羅不同類型的故事片,紀錄片和短片,香港觀眾們不能錯過。

邊境上的雨
加拿大 | 2016 | 15' | 紀錄短片
導演:Federica Foglia

11000名難民被困在希臘-馬其頓邊界的伊多梅尼難民營長達數月,他們一直在等待歐洲邊境的開放。這部紀錄短片紀錄了他們在這個被世界遺忘的地方生活。


---

我們仍繼續前行
法國 | 2017 | 25' | 故事短片
導演:Jonathan Millet

他們是來自邊境的邊陲人,是那群被忽視的人,是那群標籤為非法的人,是那群說著一千種不同語言的人。由西蒙來到了巴黎,跟随着這些人的脚步,走遍整座城市為了尋找他要找的那個人。
---
單車女俠洛杉磯
美國 | 2016 | 72' | 紀錄片
導演:Joanna Sokolowski and Kate Turnbull-LaValle

在治安敗壞的東洛杉磯,一群拉丁裔女人以「卵巢大到我們不需要睪丸」為口號,組成「狂派卵巢幫」,在危機四伏的夜裡跨上腳踏車,透過奪回夜行權,拒絕父權對女性身體的禁錮,以行動取代沈默,反制父權對女性身上劃下的暴力印記。透過車隊組織,她們也積極實踐女性情誼的政治意義,不只並肩抵抗種族與父權所帶來的雙重壓迫,更互相扶持給予彼此力量。以薩帕塔左翼運動、拉丁裔移民民權運動、奇哥娜女性主義、女權龐克暴女、游擊龐克等反抗文化的符碼與精神,開出不同於中產白人女性主義者的實踐之路。透過紀錄三個主要人物,我們看到個人生命與公共議題如何緊密交織,改變社會或許才是療癒創傷最好的解方。
When & Where

China Women's Film Festival Office
Room 2717, Shui On Centre
6-8 Habour Road
Wan Chai, Hong Kong Island
Hong Kong SAR China

Saturday, 26 May 2018 at 19:30

-

Saturday, 2 June 2018 at 21:00 (HKT)
Add to my calendar
Organiser
The 1905 International Human Rights Film Festival (HRFF) aims to raise awareness about human rights violations through film screenings and discussions with filmmakers and activists. Through our festival, we hope to offer both Mainland Chinese and foreign filmmakers a platform to exhibit their works to an audience that is otherwise rarely confronted with such topics.