Free Movies Screening - 3 Stolen Cameras & Shootball|被偷的三架攝像機 及 射門

Sunday, 20 May 2018 from 14:30 to 16:30 (HKT)
Event Details
We would like to proudly announce the program for the 1905 International Human Rights Film Festival in Hong Kong from May 17th - 27th. The 1905 Human Rights Film Festival (HRFF) aims to raise awareness about human rights violations through film screenings and discussions with filmmakers and activists.
1905國際人權電影節將於本年5月17日至27日在香港舉辦。 1905人權電影節旨在通過電影放映和與電影製片人對話活動來討論以至提高大眾對人權的認識。我們組織認為電影是可以把人權議題生動地向大眾傳遞的有力工具。 今年,我們的電影節為大家搜羅不同類型的故事片,紀錄片和短片,香港觀眾們不能錯過。


被偷的三架攝像機 3 Stolen Cameras  
Equipe Media
西班牙 Spain | 2017 | 17' | 紀錄短片 Short Documentary Film
本片講述了激進的視頻小組(易奎普視頻小組)的成員們,为了捍衛他們的攝像機而鬥爭的故事。他们用攝像機紀錄了摩洛哥王國在非洲最後一個殖民地西撒哈拉侵犯人權的情況。在這片記者禁入的領土上,能幫助易奎普視頻小組成員們找到出路的線索,就是那些他們冒著生命危險在屋頂上偷偷拍攝的影像。他們拍下警察對和平示威的暴力,這在當地是司空見慣的事。在摩洛哥當局對媒體實施近乎全面的封鎖之下,他們用自己的鏡頭挑戰當局的審查。
The members of video activist group‭, ‬Equipe Media‭, ‬fight to keep their cameras‭. ‬They use them to document the Moroccan kingdom's violation of human rights in Africa‮'‬s last colony‭ - the Western Sahara‭. In this territory, occupied by‭ ‬Morocco‭, ‬no journalists are allowed entry and the only images that find their way out of the territory are the ones Equipe Media manages to film in secret‭. ‬These filmmakers hide on rooftops and risk severe consequences‭. ‬They film police and military attacks on peaceful demonstrations as well as the testimonies of violence that Sahrawis are exposed to in their everyday life‭. ‬This is a story about breaking an absolute censorship with unique footage from an area where the Moroccan authorities have managed to‭ ‬implement a near total media blockade‭.‬
Awards:
最佳國際紀錄短片獎,聖塞巴斯蒂安人權電影節
最佳國際紀錄短片獎,DOK Leipzig電影節
Best International Short Documentary‭, ‬San Sebasitian Human Rights Film Festival
Best International Short Documentary‭, ‬DOK Leipzig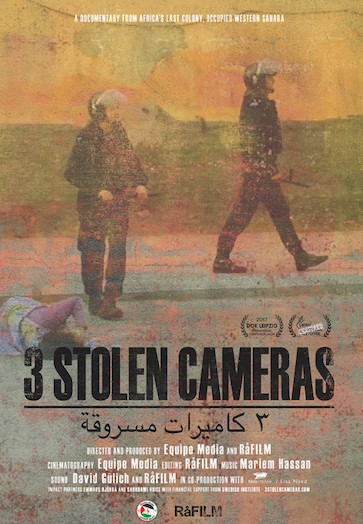 ---
射門 Shootball
Fèlix Colomer
西班牙 Spain | 2017 | 94' | 紀錄片 Documentary Film
曼努埃爾·巴貝羅(性侵受害者的父亲)和華金·貝尼特斯(性侵曼努埃爾的兒子和其他20個孩子的戀童癖),是這部紀錄片的主要人物。本片首次紀錄了一位戀童癖者面對鏡頭坦白他的過往。
Manuel Barbero‭, ‬father of a victim of sexual abuse‭, ‬and Joaqu‮!/‬n Ben‮!/‬tez‭, ‬the pedophile who abused Manuel's son and twenty other children‭, ‬are the main characters of this documentary‭. ‬The director of the film addresses the key figures in this story with journalistic research in order to delve deep into the psyche of a pedophile‭.  ‬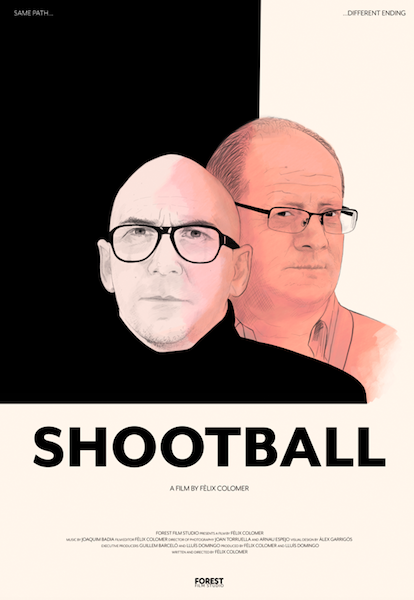 When & Where

China Women's Film Festival Office
Room 2717, Shui On Centre
6-8 Habour Road
Wan Chai, Hong Kong Island
Hong Kong SAR China

Sunday, 20 May 2018 from 14:30 to 16:30 (HKT)
Add to my calendar
Organiser
The 1905 International Human Rights Film Festival (HRFF) aims to raise awareness about human rights violations through film screenings and discussions with filmmakers and activists. Through our festival, we hope to offer both Mainland Chinese and foreign filmmakers a platform to exhibit their works to an audience that is otherwise rarely confronted with such topics.