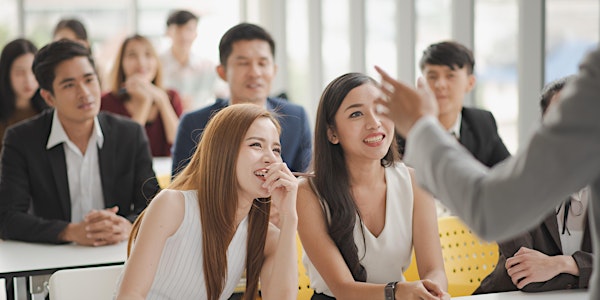 Free (face-to-face) English Classes - (Intermediate) - Sheung Wan
Sign up for free English classes with English for Asia.
When and where
Location
English for Asia Learning Centre (Sheung Wan) 16-20, Bonham Strand - 16-20號 文咸東街 6th Floor - #6樓 Hong Kong, HKI 999078 Hong Kong
About this event
Improve your English. Build confidence in speaking! English for Asia offers regular English lessons at a very affordable price (lessons are free).
Lessons include speaking, listening, reading, writing, grammar and pronunciation. All lessons are observed by master teacher trainers who are accredited by Trinity College London.
Classes are for people aged over 16 years old.
9:00 am and 11:10 am Hong Kong Time GMT+8 (Mondays to Saturdays).
Attendees should: - bring a pen/pencil & a notebook/paper & wear a mask at all times. All attendees will need to scan and check-in using the leave home safe app.
Lesson Timetable:
- Lesson 1: 9:00 am to 10:00 am (HKT)
- Lesson 2: 10:10 am to 11:10 am (HKT)
Please call or WhatsApp +85297232290 if you have any questions.
How to find us:
English for Asia, 6th Floor, Gee Tuck Building, 16-20 Bonham Strand, Sheung Wan, Hong Kong.