About this Event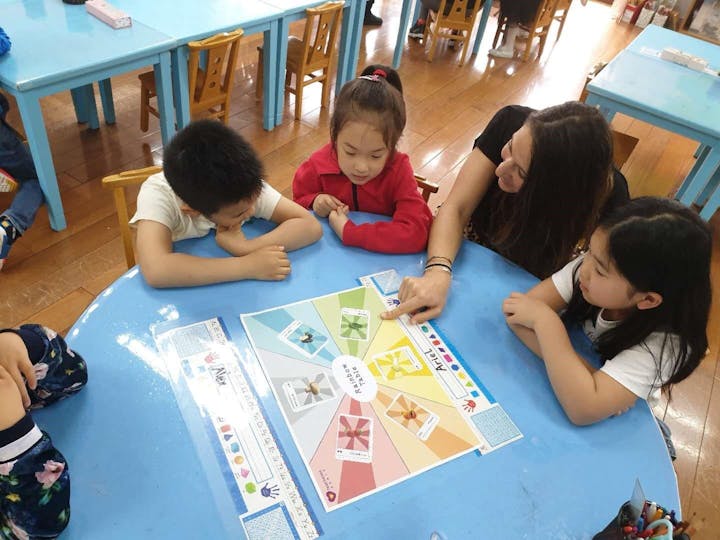 Are you tired of your child's picky eating? Do you want to make sure your kids are getting the right foods for growth and mental clarity?
Learn easy routines, games and exercises and take away award-winning tools to help your child grow into a strong, healthy, focused and successful person with the Food Heroes parent workshop, brought to Hong Kong for the first time ever by Press Start Academy!
You will learn how to use the Food Heroes Food Journal, Rainbow Placemat, Rainbow Table and Exercise & Movement Cards so you can take this adventure home to use with your family.
We are delighted to invite Meredith Bosco, the Food Heroes curriculum developer and a project manager on the JUCCCE team, to run not just this unique workshop but also a Family Workshop on December 15 as well as a 3-day Food Heroes Winter Camp on December 16-18. Please click here for further details.
Takeaway materials: Food Heroes Food Journal, Rainbow Placemat, Rainbow Table, Exercise & Movement Cards
Target audience: Parents with small children
Concepts covered: Mindful eating, behavior change, nutrition and health
Workshop details
Date: December 16, 2019 (Monday)
Time: 7-8:30 pm (Doors open at 6:30 pm)
Venue: Press Start Hong Kong, 11C-E, Golden Sun Centre, 59 Bonham Strand West, Sheung Wan
Simple refreshments will be served. Please feel free to bring your own food and drinks.
About Food Heroes
Developed by the Joint US-China Cooperation on Clean Energy (JUCCCE), Food Heroes is a game-based curriculum that teaches kids and families about healthy eating.
A nonprofit organization, JUCCCE was founded by green leader Peggy Liu along with Steve Papermaster (US President's Council of Advisors on Science and Technology) and Jiang Zhaozu (National Development and Reform Commission of China) to serve as a bridge between the two countries.
Press Start Academy is excited to collaborate with JUCCCE and Food Heroes to bring this pioneering program to Hong Kong for the first time ever.
About Press Start Academy
Press Start Academy is a groundbreaking after-school education concept where all learning takes place via play and games.
Press Start Academy is the next chapter in the continued evolution of Press Start Hong Kong, a games consultancy with a vision to change the world through play, and to unlock the unique potential of play and games as a platform for education, innovation and inspiration.