First Code Forum: How do Coding & Tech Fit Into Top Boarding Schools & Univ...
Description
How do coding & tech fit into top boarding schools & universities
The millennial generation is increasingly encouraged to build up their digital literacy and computational thinking skills. Coding empowers you to transform your ideas into an app or website - certainly a popular activity for children and teens!
First Code Academy collaborates with ARCH Education in sharing some case studies to show how coding could enhance students' passion for learning and complement their school and university applications. Join our talk and learn more!
Topics to be discussed and shared:
What type of extra-curricular activities should kids pursue, specifically in STEM
How coding could enhance students's passion for learning
Does learning to code helps with imminent school and university applications
Speakers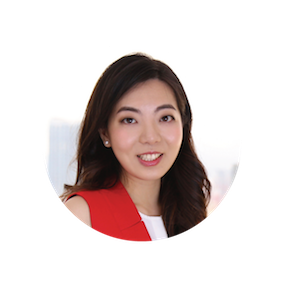 Jennifer Ma
Founder of ARCH Education & Director of UK Boarding School & University Consultation
Jennifer Ma attended top schools, St. Paul's Co-educational College in Hong Kong and Benenden School in UK, before graduating from the University of Oxford with First Class Honours in Economics and Management. Jennifer achieved her Masters in Education at the University of Hong Kong and is the co-author of the Best Seller "Boarding Schools: All You Need To Know". Jennifer is a Benenden School Trustee, China Oxford Scholarship Fund Panelist, and is part of the University of Oxford Pembroke College Ossulston Circle.
At ARCH, Jennifer is responsible for the development of enrichment programs. She leads the UK and HK consultation teams which specialize in applications for Oxbridge and professional subjects including Medicine, Law, Architecture and beyond; achieving impressive record breaking results year on year.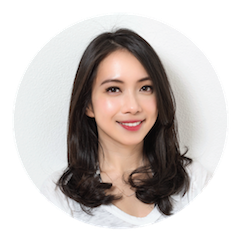 Michelle Sun
Michelle is the CEO and co-founder of First Code Academy, an education startup that teaches coding to kids from 6 and above. In addition to running First Code Academy, she is also passionate about women entrepreneurship and empowerment, cofounded a community for women in technology, Women Who Code (Hong Kong chapter). Prior to starting First Code, she graduated from the inaugural class of Hackbright Academy, and held various technical roles in high growth startups in Silicon Valley, including as the first growth hacker at Buffer and Bump Technologies (acquired by Google in 2013). Born and raised in Hong Kong, she graduated from the University of Chicago and began her career at Goldman Sachs as an equity analyst. In her free time, she loves to train for long distance running, vinyasa yoga and travel.
Her work has received international and regional accolades including the Forbes 30 Under 30 in Asia (2016), BBC 30 Under 30 Women Entrepreneurs in 2015, Women of Hope Award (Entrepreneur Category 2015) and (Tech Category 2014) and American Chambers Women of Influence Awards (Young Entrepreneur Category 2015).
About First Code Forum
First Code Forum is a series of fireside chats where we invite prominent thought leaders in education, hosted by First Code Academy. Each Forum addresses a relevant topic amongst parents, around the areas of education, creativity, and technology.