First Code December Tinker Camps

Monday, 23 November 2015 at 09:30

-

Friday, 8 January 2016 at 18:30 (Singapore Standard Time Singapore Time)
Event Details


This course aims to instill the concept that technology is a creator's tool to the young curious minds. Technology is much more than the smartphones and tablets that they are used to seeing. Through fun hardware projects and games, the students learn and experiment conductivity, input/output, sensors, hardware programming, robotics, logic, design and much more. Utilizing the most advanced educational tools developed in the Silicon Valley, including Makey Makey and LittleBits, students will come to understand technology as a tool to solve problems and create useful things. By the end of the course, our student would have moved beyond playing mobile and computer games, and begin to see what goes on behind and create their own games and apps.
Session Breakdown
Session 1 : Introduction to Robotics

Session 2 : Introduction to block-based programming

Session 3 : Exploring electricity and conductivity

Session 4 - 5: Building circuits and creating fun appliances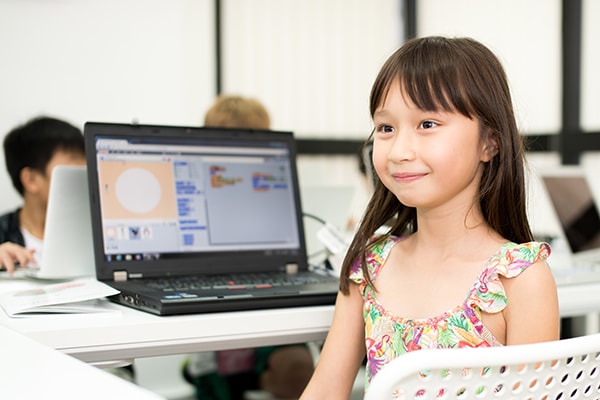 Designed for young imaginative minds, the Scratch 101 course uses Scratch, a block-based programming tool developed by the MIT Media Lab, to give young students hands-on first try on programming. Students learn key computer science concepts such as sequences, loops, conditionals and abstraction by building their own fun projects of animated stories and multimedia games. Students are encouraged and supported by professionally trained instructors to design creative games and to think about the programming processes behind the apps and games they see in daily lives.
Session Breakdown
Session 1 : Introduction to Creative Programming using Scratch

Session 2 : Movement and Coordinate Geometry

Session 3 - 4 : Exploring Computational Thinking Concepts

Session 5 : Creative Game Project Programming
Note: Tinker Xmas Scratch Camp covers up to sessions 1-4.

Junior Inventors of Hardware
ATH23N, Nov 23 to Nov 27, 1:15PM to 3:15PM
ATH14N, Dec 14 to Dec 18, 1:15PM to 3:15PM
ATH04A, Jan 4 to Jan 8, 9:30AM to 11:30AM
Start from Scratch: Animation & Games
ATS30A, Nov 30 to Dec 4, 9:30AM to 11:30AM
ATS07N, Dec 7 to Dec 11, 1:15PM to 3:15PM

ATS28A, Dec 28 to Dec 31, 10:00AM to 12:00PM

ATS28P, Dec 28 to Dec 31, 1:30PM to 3:30PM
 Location: HUB Singapore, 128 Prinsep Street, Singapore 188655

5 classes in 1 week (Except for Tinker Xmas Scratch camp)

Monday to Friday

2 hours a class

8:1 Ratio Guarantee
We believe in developing a personal relationship with the student. Our instructors are as much teachers as we are facilitators, and coach for our students' learning. By ensuring a small class, each student benefits from maximum attention from instructor and teaching assistant, and at the same time, learns from peers.
Personalized Learning
Our courses are designed for students to run at their own pace. Our curriculum is level-based for each module, meaning that each student can learn at their own appropriate, customized pace.
Hands-on project based learning
First Code classrooms are messy, chaotic and we love it! We believe in hands-on creation, experimental learning and lots of discussion.
Follow on Curriculum for Immersed Learning
What happens after this December camp? Like learning any other language, learning to code is best done through an immersive, continual commitment. We offer a multi-year curriculum that allows students to deepen and broaden their interests in computer science and software development. Ask us about our designed roadmap for students!

Check out our previous camps!
Hong Kong Summer Demo Day
Singapore AppJamming June Holiday Camp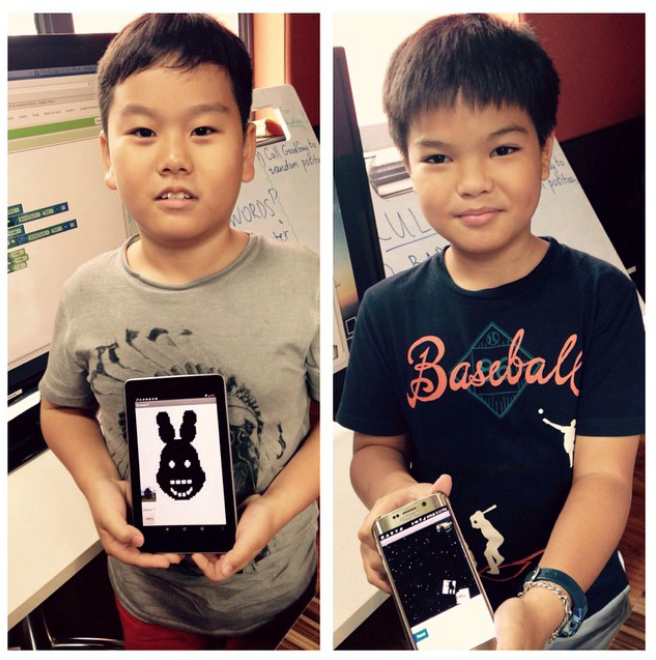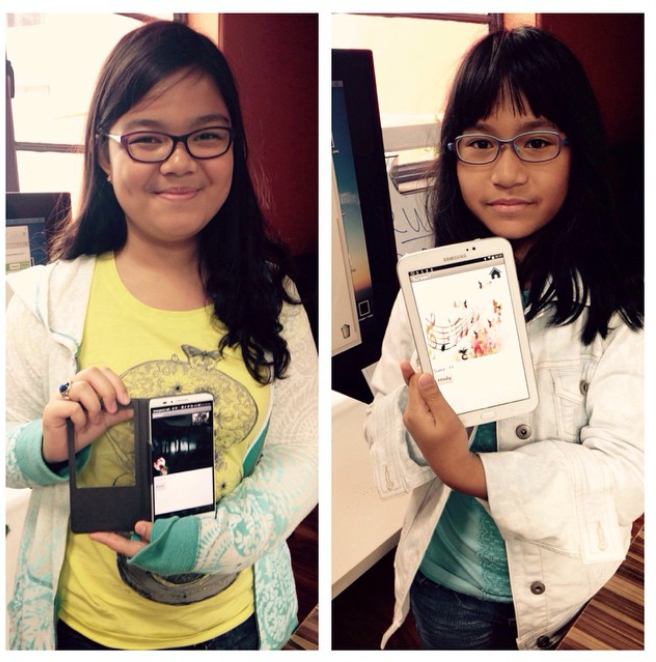 Apply these discount codes at checkout to receive discount for your ticket!
FCAEARLY
Early Bird Discount - Save 30SGD when you sign up before October 31, 2015
SIBLINGSLOVE
Siblings Discount - Enroll siblings together to receive 30SGD off each child's ticket.
SIBLINGSEARLY
Early Bird & Siblings Discount - Save 60SGD each when 2 siblings sign up together before October 31, 2015
A UNIQUE REFERRAL PROGRAM
Code with Buddies - Refer friends and get instant cash back on Paypal for 30SGD per friend. After you enroll, we will send you an invitation link which you can share with your friends.
PS: First Code Academy reserves the right to cancel a ticket if an incorrect promo code is used.

First Code Academy develops and runs computer programming courses and holiday camps specially designed for kids and teens in Hong Kong and Singapore. Our mission is to empower our next generation to be creators using technology. Learn more about us here.
When & Where

Hub Singapore
128 Prinsep Street
Singapore 188655
Singapore

Monday, 23 November 2015 at 09:30

-

Friday, 8 January 2016 at 18:30 (Singapore Standard Time Singapore Time)
Add to my calendar
Organiser
First Code Academy develops and runs computer programming courses specially designed for kids and teens. Our mission is to empower our next generation to be creators using technology.