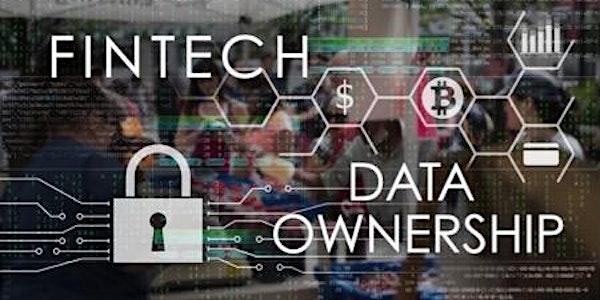 FinTech and Data Ownership: Legal Issues of Digital Business Models / 金融科技與...
Event Information
Location
The University of Hong Kong
Academic Conference Room
Centennial Campus, 11/F Cheng Yu Tung Tower
Hong Kong Island
Hong Kong
Description
"FinTech" refers to new technologies that are used in the financial services sector that have the potential of being a transformative force to traditional financial services. Some of these new financial technologies have focused on ways of easing payments, whether domestic or trans-border, investments, asset management or on novel ways of lending credit by using peer-to-peer platforms.
Jointly organised by the Center for Information Technology, Society, and Law (ITSL) of the University of Zurich and the Asian Institute of International Financial Law (AIIFL) and the Law and Technology Centre of the University of Hong Kong, this workshop will feature a distinguished group of scholars and practitioners in both Hong Kong and Zurich working at the cusp of this new financial transformation. The workshop will explore FinTech from both the Asian and European perspectives, as well as the role that the ownership of data could play in the FinTech environment and in many other sectors of the digital economy, especially when data becomes ever more valuable as the technologies to analyse such data evolve.
Participants (in alphabetical order):
Prof. Douglas W. Arner; Kerry Holdings Professor in Law, University of Hong Kong

Janos Barberis; Asia Lead for the Digital Finance Institute and Founder of SuperCharger, the Hong Kong-based FinTech accelerator

Prof. Gary Meggitt; Associate Professor and Director of the Asian Institute of International Financial Law (AIIFL), University of Hong Kong

Dr. Thomas Puschmann; Head of Swiss FinTech Innovation Lab, University of Zurich

Prof. Dr. Florent Thouvenin; Chair for Information and Communication Law and Co-Chair of ITSL, Faculty of Law, University of Zurich

Prof. Dr. Rolf H. Weber; Professor Emeritus of Private, Business and European Law and Co-Chair of ITSL, Faculty of Law, University of Zurich
Presented by the University of Zurich in collaboration with the University of Hong Kong
「金融科技」是指有潛力改變傳統金融服務的新科技,當中包括為方便交易付款(不論是境内或是誇境進行的交易)、投資、資產管理或是新式點對點貸款而設的技術。由蘇黎世大學法律系資訊科技、社會及法律中心,與香港大學亞洲國際金融法研究院及資訊科技及法律研究中心攜手合辦的工作坊,特別從香港及蘇黎世請來在金融科技範疇素有研究的學者及市場人士,分別從兩地角度分析金融科技,以及尤其在資訊跟科技同樣重要的時代裏,資料擁有權在金融科技及電子經濟其他不同界別裏的角色及其演變。
與會者(依英文字母排序)
香港大學嘉里基金法學教授 Douglas W. Arner

溫哥華電子金融學院亞洲主管,香港金融科技促進所 SuperCharger 創辦人Janos Barberis

香港大學亞洲國際金融法研究院總監及副教授 Gary Meggitt

蘇黎世大學瑞士金融科技創新實驗所所長 Thomas Puschmann 博士

蘇黎世大學法律系資訊及通訊法律中心主席,資訊科技、社會及法律中心聯合主席 Florent Thouvenin 博士及教授

蘇黎世大學法律系資訊科技、社會及法律中心聯合主席、私人、商業及歐洲法名譽教授 Rolf Weber 博士及教授
Date and time
Location
The University of Hong Kong
Academic Conference Room
Centennial Campus, 11/F Cheng Yu Tung Tower
Hong Kong Island
Hong Kong