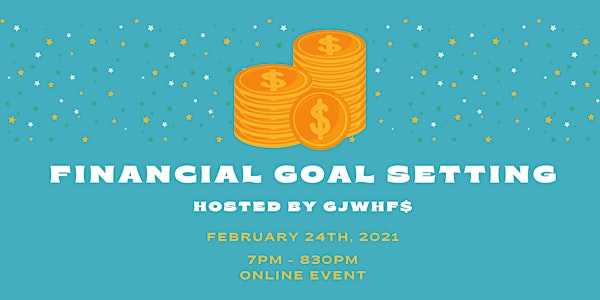 Financial Goal Setting
Have you setup new year finance resolutions? Why is it important to have goals and decide on your values and long term strategy?
About this event
What are your Finance New Year's Resolutions? What will you achieve in 2021?
To get us thinking about this important topic as we start the year, we have 2 leading women from the wealth management advisory industry to share with us their thoughts and guidance on the important questions we should be asking ourselves when setting our financial goals for the short, medium and long term. They will share with us how to start thinking about your investment strategy and some key risks to be aware of while you are on your journey.
We are very excited for our two panelists, Jasmine Jalif, Wealth Manager at St James's Place and Jessica Cutrera, Founding Partner of Capital Company, to join us to share their insights.