Finance Mandarin opens the wonderful door for your Chinese Characters Learning. Vienne Lee and Eve Wang show you the tips to master Chinese✨
About this event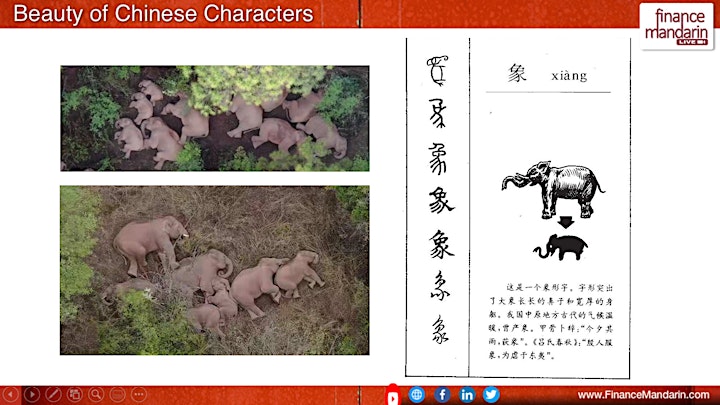 Are you curious to understand the stories behind each of the Chinese characters?
Join this event to explore the Beauty of the Chinese Characters with our Mandarin experts. You will be able to comprehend the Chinese language easier and it will not be as tough as it looks. 💡
Your key takeaways:
✔️Explore the Chinese culture and the meanings behind its characters
✔️ Comprehend the Chinese language easier
✔️ Understand the philosophy of successful business leaders in China
Host: Vienne Lee, CEO of Finance Mandarin
🔹 Founder of AI+ Education venture raising capital for expansion,
🔹 20 years in coaching Finance Business Mandarin, and communication skills for executives in the finance and legal sectors from major financial hubs.
🔹 Program Director for industry-focused case studies for Investment Bank, Alternative investment Private Equity, Hedge Funds, VC, Real Estate, Asset Management, covering 33 industries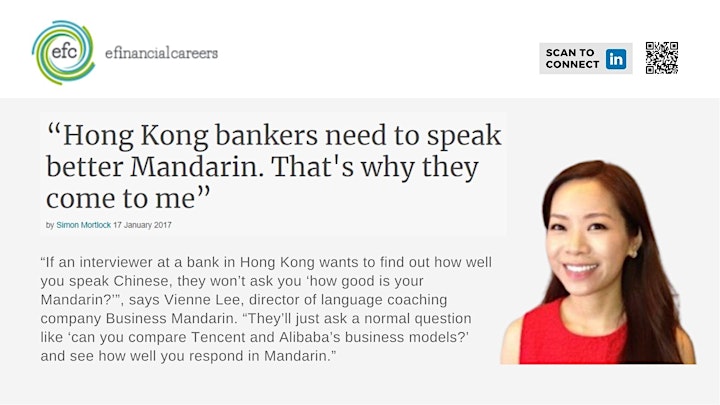 VIP Speaker Eve Wang:
🔸Passionate about research and writing stories about Chinese Characters
🔸 10-year experience in teaching Chinese as a foreign language, graduated from Beijing Capital Normal University, major in English language and literature, further studied Chinese Literature and Chinese Teaching at Beijing Language & Culture University
🔸Professional in coaching beginner Western students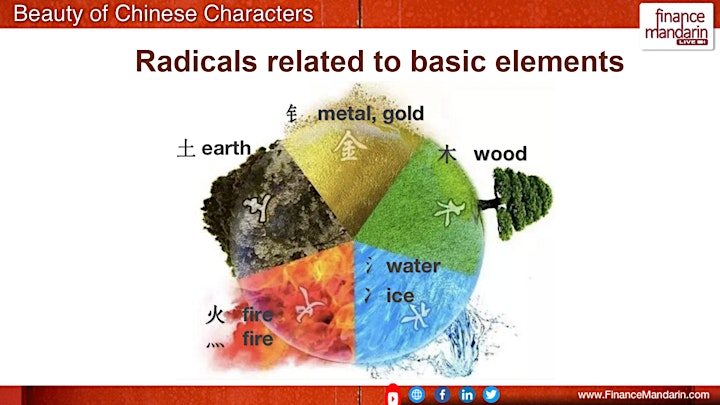 "To me, Chinese characters are like hidden gems. They preserve and record the path of how our ancestors tried to understand the world and their phased results. With the help of Chinese characters, I have spanned across thousands of years and met with the ancients. Touched the tangible and intangible worlds in their minds. " -Eve Wang
Learn the 8 basic radicals of the Chinese characters: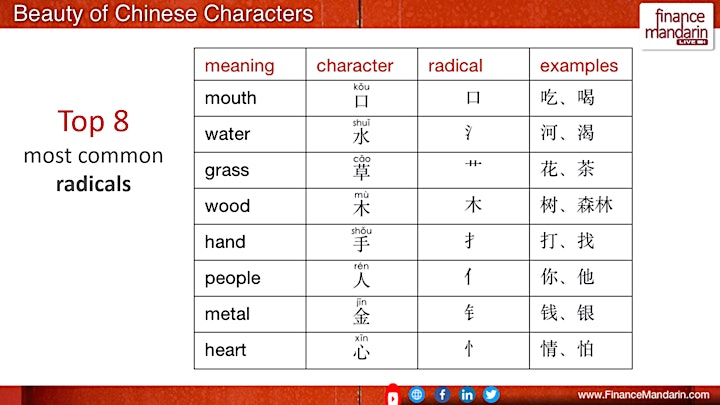 Can you tell the differences between the words below?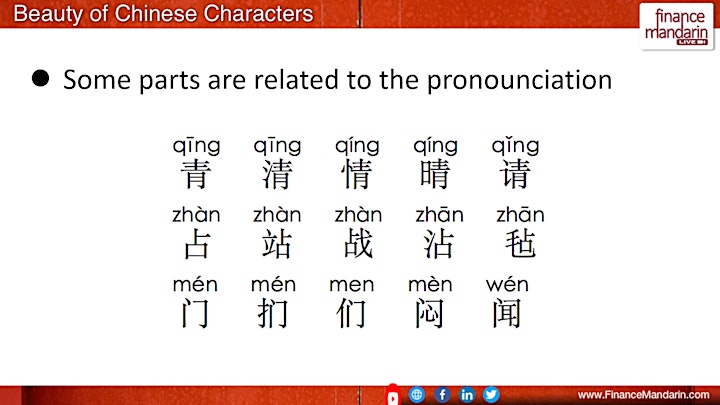 At Finance Mandarin, we offer first-hand China market intelligence and case studies for executive leaders to prepare their next meeting in Business Mandarin.
200 Qualified Native Mandarin Trainers with industry expertise in the banking and finance industry
Study hot and current banking and finance cases
Network with our client's organisations worldwide
Access the FMX AI Learning platform for business mandarin with 180,000 hours on your phone 📲
Learn with us to understand the latest China market news and polish your business Mandarin skills! 🌟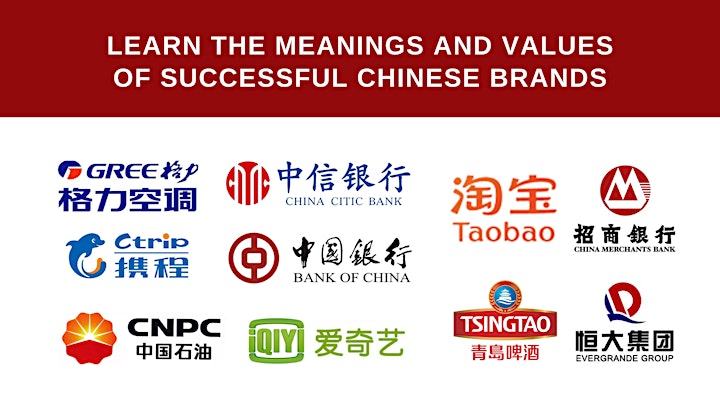 You learn, you earn.🌟
Get your ticket today!
Early-bird price: HKD 399 (available until 30 June 2021, 11.30 p.m. HKT)
General Admission: HKD 599 (starts from 1 July 2021, 12 a.m. HKT)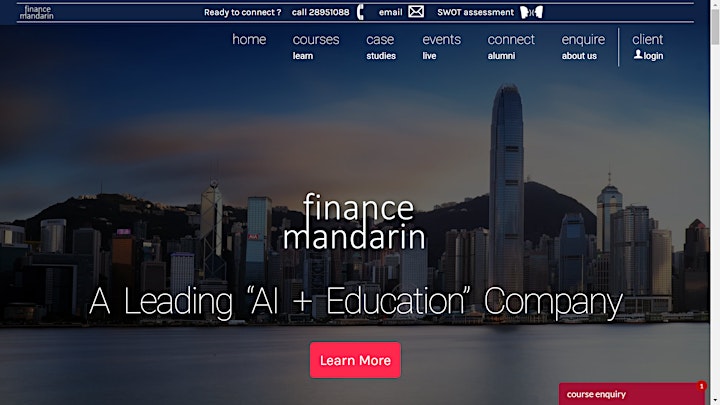 Check out the innovative Finance Mandarin AI Learning Platform: