Xiaohongshu IPO Part 2 explores the insights of its possible listing in the US this year. What are the possible challenges ahead?
About this event
Xiaohongshu, also known as RED, is China's most trusted social shopping platform with over 100 million users.
👇 You'll learn
✔️ China's top 5 digital trends for e-commerce
✔️ Building your social commerce
The masterclass will be delivered in English and Mandarin via Zoom.
With only HK$399, you will get:
✔️ Permanent Video Recording of the Session
✔️ Certificate of Completion
✔️ First-hand China Market Knowledge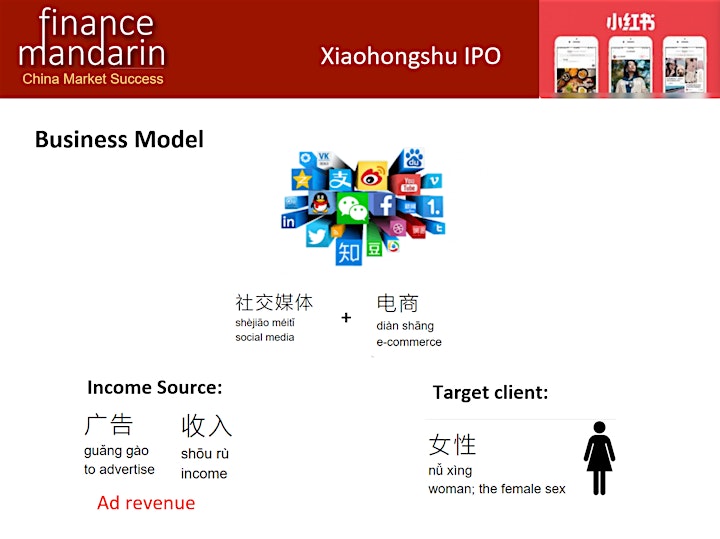 China's e-commerce industry is predicted to be worth $1.8 trillion Yuan by 2022, and a large chunk of this growth is expected to come from the fashion and luxury goods market.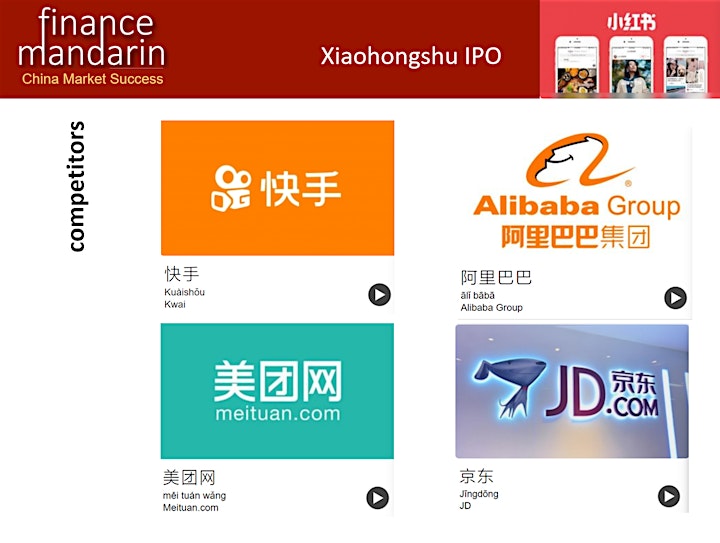 1-1 Coaching for Executives Pitching and Negotiations
🤝 Business Mandarin
🤝 Finance Focus
🤝 Latest financial news and China insights
✅8 real case studies available on Finance Mandarin AI Platform: Xiaohongshu US IPO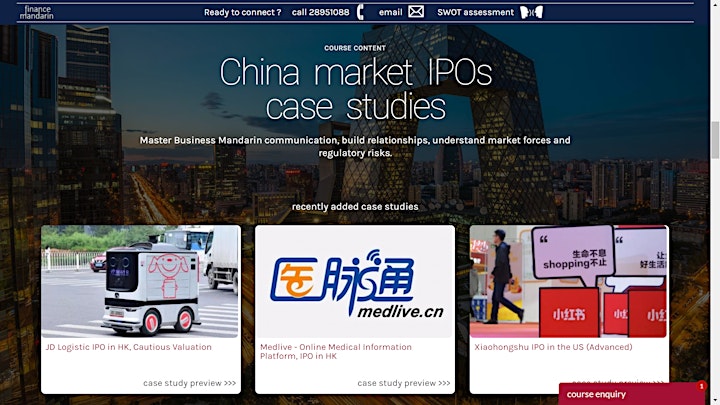 Key Panelists
🤝 Vienne Lee, CEO of Finance Mandarin
🤝 Debbie Chen, Finance Mandarin Master Coach
✔️ Coach CEOs of the Capital Market on 100 Jumbo IPO, M&A, 100 IPOs, Alibaba, Xiaomi, China Tower, Meituan, Pingan Good Dr at Finance Mandarin, manage +300 corporate clients and 200 teachers
✔️ Managing 300 corporate clients and 200 teachers
✔️ Raising US$20 million for capital expansion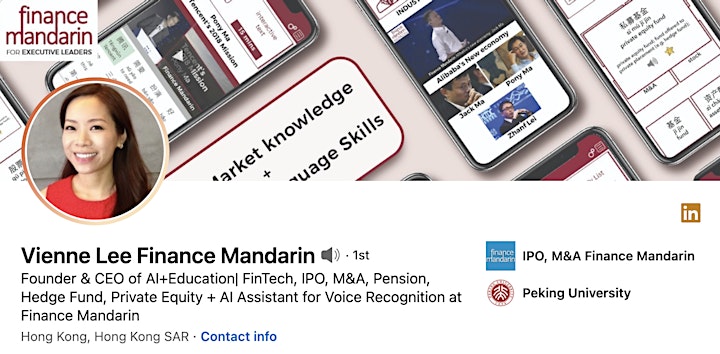 ✔️ Over 8 years teaching Finance Mandarin to business executives from Citi, Morgan Stanley, JP Morgan, etc.
✔️ Expert in designing courses related to Fintech, AI, Blockchain, etc.
✔️ Experience in coaching students with different language abilities, from HSK1 to HSK6.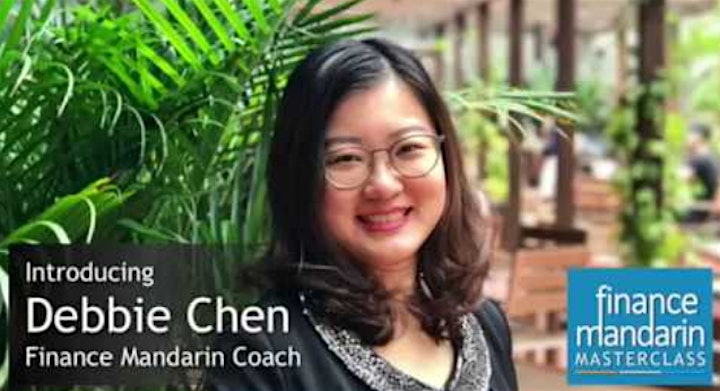 Be ahead of others.
You Learn, You Earn.