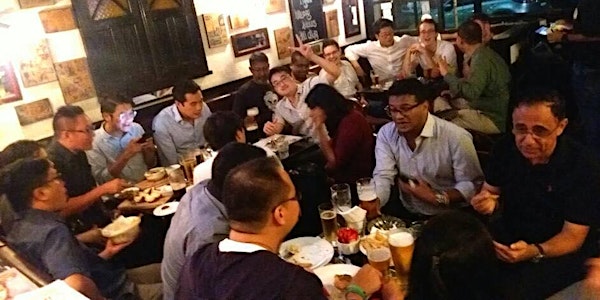 FCCM's The August House of Pain
When and where
Location
Sid's Pub @ Bukit Tunku Jalan Tunku Kuala Lumpur, Wilayah Persekutuan Kuala Lumpur 50480 Malaysia
Description
Hey everyone, this is your friendly Foreign Correspondents' Club of Malaysia - we are also sometimes unfriendly but we're the only FCCM around so deal with it - inviting you for another round of drinks (major gossiping) over at our de facto headquarters at Sid's Pub, Bukit Tunku in Kuala Lumpur next week!
(Details are at the bottom, RSVP or DIE)
It's been a couple of long and busy months here in Malaysia with the non-stop coverage of political drama, courtroom drama, maritime drama, sexual identity drama and even marital drama.
But journalists are people too, and we can't deal with drama all the time. And now that the month-long session of the lower house of Parliament is ending on Aug 16, we'd be honoured if you could join us for a night of merriment over unidentifiable colourless or brown liquids.

VENUE: Sid's Pub, Bukit Tunku, Kuala Lumpur
DATE: Thursday, August 23, 2018
TIME: 7.30pm onwards
BRING: Yourself, and any friend who you think would be okay being a whistleblower to Malaysia's classy journos
See you there!