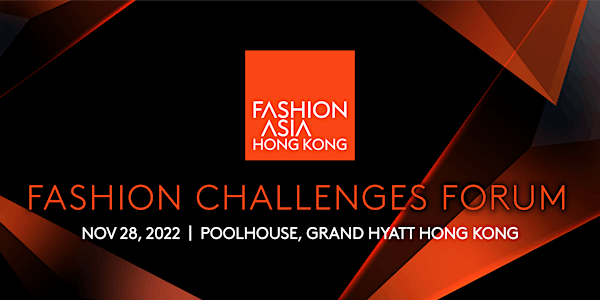 FASHION ASIA HONG KONG 2022: Fashion Challenges Forum
Fashion Challenges Forum is a forum that sparks dialogue, ignites inspiration, and dives deep into the current issues facing the industry.
When and where
Location
Poolhouse, Grand Hyatt Hong Kong 1 Harbour Road Wan Chai, HKI Hong Kong
About this event
Held at Grand Hyatt Hong Kong on November 28, 2022, the Fashion Challenges Forum combines both physical and virtual panels, providing an opportunity for local and international audiences to explore real-world fashion issues together. This year's programme examines current happenings in the global fashion business environment, tech innovations and digitalisation in the fashion realm, the blooming of emerging talents, as well as the future challenges such as the complex change in retail market and consumer behaviours in the post-pandemic world.
Speakers include
Andrea Brocca, Fashion Designer, ANDREA BROCCA;
Blondie Tsang, President, Lane Crawford & Joyce;
Ciara Byrne, Vice president, New Business Innovation, Conde Nast Global;
Daria Shapovalova, Founder & CEO, DRESSX;
Leslie Holden, Co-Founder, The Digital Fashion Group;
Natalia Modenova, Founder & COO, DRESSX;
Olga Chernysheva, Chief Sustainability Officer, DRESSX;
Shashi Menon, Founder & CEO, Nervora: VOGUE, WIRED, UNXD;
Simone Rocha, Founder & Fashion Designer, Simone Rocha;
Thibault Villet, President, APAC, Tory Burch;
Tracey Cheng, Vice President of Merchandising, Womenswear, I.T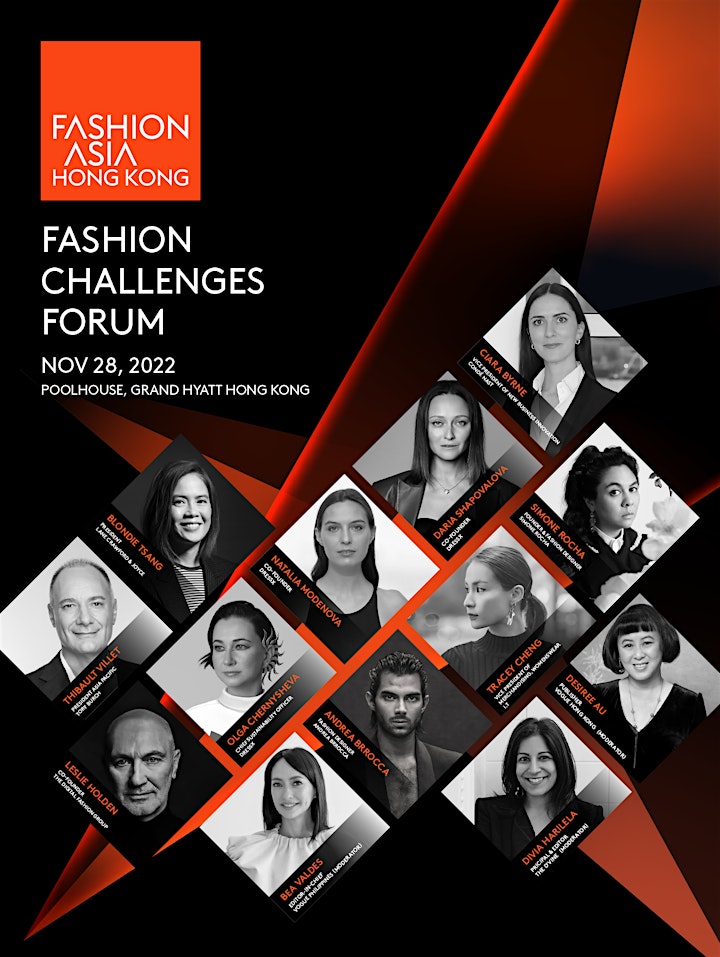 *Some of the speakers will participate via virtual format. Fashion Asia reserves the right to modify the programme without prior notice.