Facilitating Innovation and Strategy through LEGO® Serious Play®
Description
Have you played LEGO® before? If you have, you probably have played it as a toy. Do you know LEGO® can be played "seriously"? Can you imagine managers and leaders playing with LEGO® bricks at work? Have you seen executives playing LEGO® in the boardroom? Now, you have the opportunity to experience this powerful methodology, LEGO® SERIOUS PLAY®, which can be applied to product innovation, team development, conflict management, change management, coaching, creative problem solving, strategic planning, leadership development, career planning.
In this workshop, you will be able to experience how LEGO® SERIOUS PLAY® can help you build trust and bonding in a team. As a side benefit, you will find yourself an amazing and creative storyteller.
Speaker and Facilitator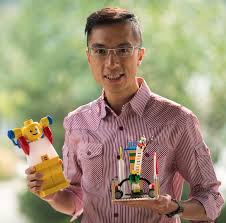 As an award-winning communicator and a professional people developer, Brian has a burning passion to help individuals and corporations stretch their potentials, develop leadership, create tangible values, and make a ding. Over the years, Brian has used his expertise to advise clients in the learning & development areas, covering needs analysis, instructional design, program implementation and evaluation. Sectors that Brian has served include gaming & hospitality, F&B, universities, banks, utilities, governments, NGO and legislative council member.
In addition to consulting service, Brian is a professional trainer & facilitator, specializing in LEGO® SERIOUS PLAY® methodology, leadership development, adult learning, and design and delivery of blended learning. He has delivered a vast array of programs, covering thousands of participants from all walks of life. Brian is the sole licensed trainer of Strategic Play in LEGO® SERIOUS PLAY® methods in China. He has pioneered to deliver the program in Cantonese, the first time in history in Macau.