Description
Exploring the Gender Gap: How Gender Stereotypes Contribute to Differential Evaluations of Men and Women in the Workplace.
Although women now make up about half of the labor force in Hong Kong, they remain largely absent from its top tiers, despite striving to work at such levels and using many of the same career advancement strategies as men. What lead to this persistent gender gap? In this talk, I explore how gender stereotypes contribute to discrimination against women in the workplace. I also suggest that not all women are the same and that there are specific stereotypes associated with women of different races. Consequently, Asian women may face different challenges and opportunities than White women or Black women. Finally, I will discuss strategies that managers can use to maximize the potential of a diverse workforce. ​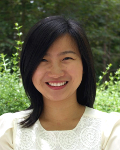 OUR SPEAKER
Christy Zhou Koval is an Assistant Professor of Management at the Hong Kong University of Science and Technology Business School. Her research examines how to effectively manage and lead a diverse workforce. In one stream of research, gender diversity, Dr. Koval examines barriers that hinder women's advancement in organizations. She has examined the role of stereotyping in the context of job selection, creativity and innovation, and leadership evaluation. In another area of research, language diversity, Dr. Koval examines language-based issues in multilingual teams. Dr. Koval's work has been published in top-tier academic journals and her work has been covered by a number of notable newspapers and magazines, such as The Economist, Harvard Business Review, The Times, Inc. Magazine, Business Insider, and Scientific American.