Description
*ATTENTION: SINGAPORE ECOMMERCE SELLERS *
Do you sell internationally? Already selling internationally? Thought about it? Or just flat out confused where to start?
We're heading to Singapore with our popular eCommerce Workshop Series!
Easyship, in collaboration with TradeGecko and the Hive, is excited to bring you the first part of the series - the basics of International Logistics!
Selling worldwide is the most powerful way to grow your business and there are a lots of details that you have to master if you want to build a sustainable business.
Join us as we'll dive into the details to get your international sales started!
_________________
Agenda
Part I "Why knowing your bottom line is important for an international business?" with TradeGecko

What's your bottom line?

How to deal with currency fluctuation?

Should you be setting up an international price list?

Do you know your bestsellers?

Why inventory visibility is important

TradeGecko as your inventory management solution
Part II : "How smart international shipping can save you thousands of hours and dollars" with Easyship
Opportunities & Trends of Cross-border eCommerce

The importance of selling internationally

Problems with international shipping:

The right shipping company

Prohibited items

Late delivery

Taxes

Documents

Easyship as your international shipping partner
---
*Free consulting session Follow-up*
Get a free, 30 minute e-commerce consulting session with an industry expert! Get rid of all doubts related to running your business and start expanding globally! Book here
---
Speakers
Akul Dewan is the channel and partnerships manager at TradeGecko, and he pioneers and leads projects around scaling businesses.
Tommaso is a Co-Founder of Easyship, a multi-award winning startup that offers on-demand logistic solutions to eCommerce sellers. Prior to founding Easyship, he spent 2 years as Marketplace Director at Lazada setting up the teams and operations in both Malaysia and Hong Kong.
Host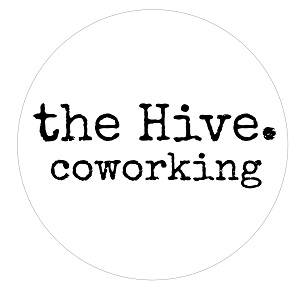 The Hive Singapore occupies four floors of three combined shophouses, which until recently used to house Expedia. Luckily the shophouses were converted sympathetically but in a way that created large open spaces, perfect for creating a comfortable coworking environment.
The Hive Singapore, New Bridge Road, is the latest addition to the network of coworking spaces that we are building across Asia. From our beginnings in Hong Kong, then Bangkok and now Singapore, we plan to open new locations in cities across Asia.
By joining the Hive, you become part of Asia's most dynamic and diverse coworking community. Whether you are a member in Bangkok, Hong Kong or Singapore: when you travel you can make use of any Hive location as a base for working, or to hold meetings. We'll even issue you with a Hive Passport, which gives you free access to all our other locations.