SIGN UP NOW to enjoy free entry and free-flow drinks every Saturday!
About this event
To all Cubicans, SIGN UP NOW to enjoy the offer in July & August! We hope to see you there!
• FREE entry before 1AM
• FREE drinks for entry before 1AM
**Ticket is for ONE time use only. Sign-up is unlimited & same user can be signed up for multiple times within the valid period. Please sign up again after used.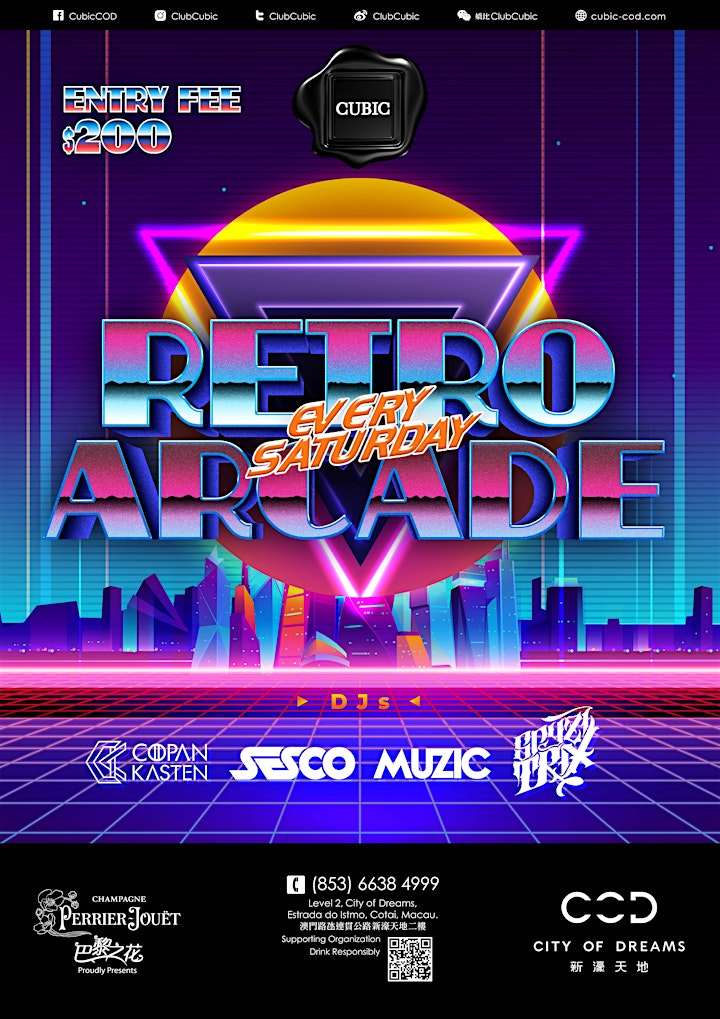 Organiser of "Every SAT" Free Entry + Drinks before 1AM (Jul - Aug only!)
The most prestigious club in Macau. Situated within the City of Dreams, Club Cubic echoes the recent and exciting changes of Macau; this high-tech shrine of decadence and entertainment serves as a beacon for those seeking a place of indulgence and pleasure in one of Asia's most vibrant regions – it is a place where imaginations and dreams come together with a pop of a champagne bottle.
In celebration of a lifestyle that demands the best, Club Cubic has it all. With the best sound system set to international standards coupled with constant bookings of international acts, music lovers from across the world will find the ear candy they are looking for, at any given night.

Club Cubic is committed to presenting the foremost place for a sublime party experience.


Follow us!
Instagram - @ClubCubic
YouTube - youtube.com/ClubCubicCoD
Weibo - weibo.com/ClubCubic
WeChat - 嬌比ClubCubic