About this Event
"In light of the current situation relating to the coronavirus, the Wooden Rose Workshop will be rescheduled from 13 February to 12 March.
Thank you for your support and understanding!"
原 木 玫 瑰 工 作 坊
Everlasting Wooden Rose Workshop
This Everlasting Gift would be perfect for him, her or whomever in your life! We will have everything you need to make this beautiful craft.
永恒的玫瑰,把花的姿態永遠留住天然優質木料,加入手作的溫度配上優雅的「日式和木」花器你的心意,是獨一無二的溫暖成品
When: 12 March | 7:30-10:00pm
Where: R ONE Space, 22/F One Pacific Centre, Kwun Tong
|體 驗 內 容 Your Experience|
– 輕鬆DIY,材料約可製成1-2支原木小玫瑰– 配搭「日式和木花器」1個– 可於木器刻上名字或字母– 提供天然香氛噴霧,令玫瑰更具療癒放鬆效果
– Easy DIY, the material can be made into about 1-2 small roses-Comes with a "Japanese-style wooden flower pot"– Carved with names or letters–Provide natural fragrance spray for the roses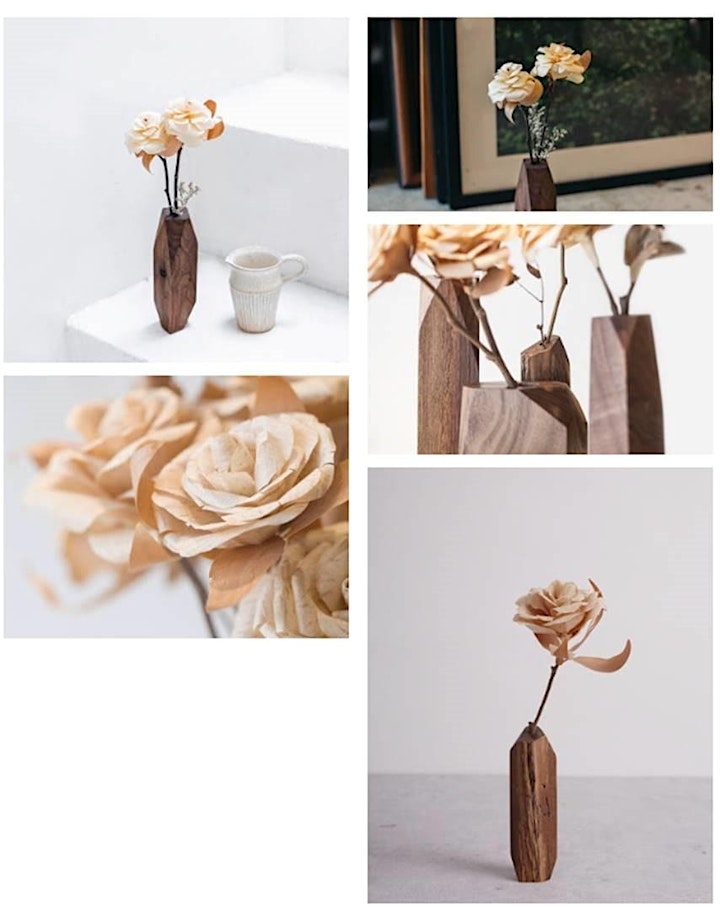 |製 作 成 品 Your End Product|
玫瑰花Rose: Length approx. 6cm, Width 6cm, Height 20cm
花器 Vase: Length approx. 3.5cm, Width 3.5cm, Height 15cm
For more information, please contact: events@rone.com
Founded in 2018, R ONE Space is a co-working space which provides a wide range of room capacity, 24 hours access, butler service and professional network support for freelancers, entrepreneurs, small and mid-sized companies and corporates. We connect people of different professions, background and nationalities by organizing different kind of community events in our space. Through the community synergy effect, we are devoted to help our tenants to develop their career and business.
R ONE Space now have two locations at Causeway Bay and Kwun Tong respectively.