Description



English Summer Day Camp
英語夏令日營
We believe that every child is creative! Discover the creativity that is unique in your child and see their confidence grow through play and learn!
我們相信每個小孩都是具有創造力的! 通過學習與玩樂有助發掘你小孩獨特的創造力和看到他們自信心的成長!
Time 時間 : 2:30pm - 4:30pm
Cost: FREE (or any donation)
任由你參與多少天,就算只是一天,也歡迎你報名登記!
You are welcome to come for one day, or as many days as you would like! Please register your interest.
TUESDAY TO FRIDAY FOR 3 WEEKS
星期二至星期五,連續三星期
CERTIFICATE & PERFORMANCE AT LIFEHOUSE CHURCH
於生命堂教會表演及獲頒發證書
Participation certificates will be presented at Lifehouse Church Sunday services along with a short performance from the children.
於生命堂教會的主日崇拜,小孩們會獲頒發參與證書及參與小型表演
ADDRESS 地址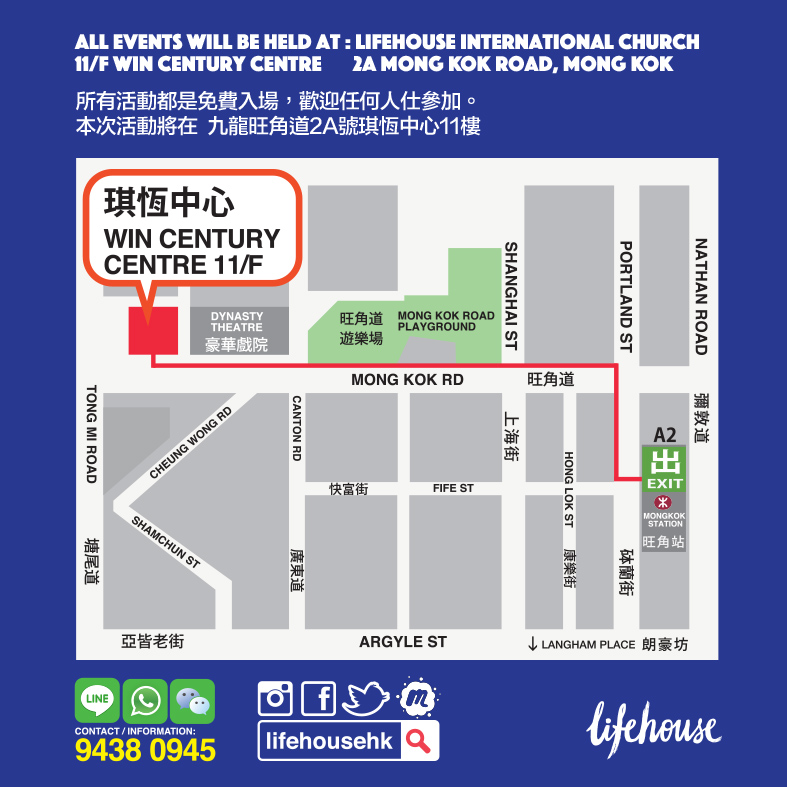 Lifehouse International Church
11/F Win Century Centre
2a Mong Kok Road
Mong Kok



Summer Extravaganza - Holiday fun for the kids!