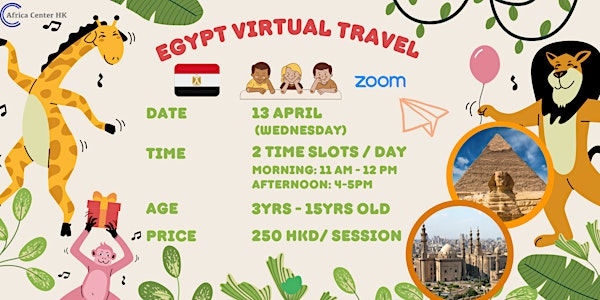 Egypt Virtual Travel (Afternoon Session)
From pyramids to the great Nile River, Egypt has always been known across the globe.
About this event
The east African country Ethiopia is rich in history and culture! Join us for a session where we discover the vast landscapes, people and cultures that this country holds. You will also get the chance to discover what it feels like to be a child living in Ethiopia.