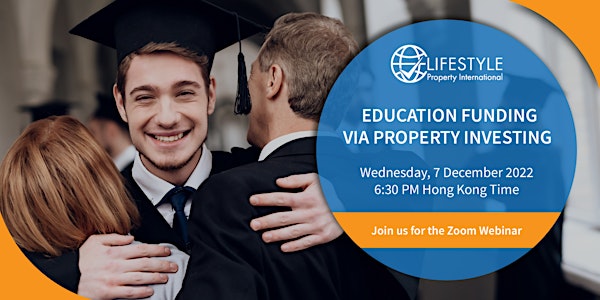 Education Funding via Property Investing | Real Estate Investment
This webinar will highlight the ability for property investment to act as a funding mechanism for higher education.
About this event
We have scheduled this webinar once from 6:30 to 7:30. The presenter is Gordon Franks, Managing Partner of Lifestyle Property International. He has nearly 20 years of experience working with investments in a combination of asset classes, particularly property, to provide quality financial advice to high-net-worth individuals to grow their wealth. Gordon's philosophy prominently features client comfort and peace of mind and his approach is geared towards understanding a client's goals, values and preferences.
Please register at this website:
https://www.lfsproperty.com/events/property-education-funding-07122022/