EdTech Staff Job-a-like PD Day

Wednesday, 10 December 2014 from 09:00 to 16:00 (HKT)
Event Details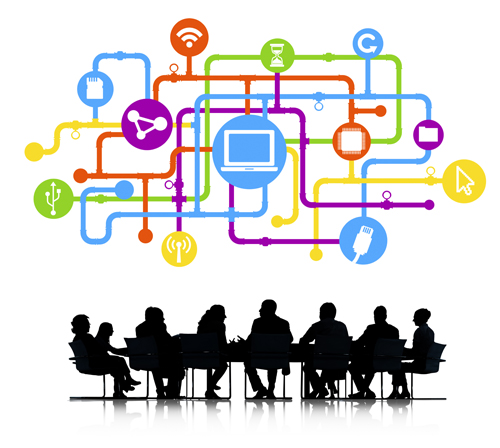 A gathering for school staff who are involved in technology to get together in an informal setting to discuss issues of common concern, brainstorm solutions to common challenges, and to share success stories. The job alike meetings split into three streams; one for technical support staff, one for technical coaches/integrators and one for Technology Directors.
Event Highlights
Opportunity to learn from over 100 colleagues from Hong Kong and beyond

Build and extend personal networks for learning and collegial support

A great chance to share your own expertise with others in your field

An added bonus for overseas delegates who are already coming to HK to attend the 21C Conference and Pre-Conference running from 11 to 13 December 2014.
Intended Audience
School technology staff including (but not necessarily limited to: technical support staff, IT managers, Technology Directors
Date/Time/Location
Wednesday December 10, 2014
09:00 - 16:00
Room N201, Hong Kong Convention Center, 1 Expo Drive, Wanchai, Hong Kong
Quotes from Previous Participants
"This was the best PD I've had in ages, maybe ever. We need to do this more regularly."

"It was great to meet and talk to colleagues in other schools - to develop our professional networks, share ideas, challenges and solutions. We don't get this opportunity very often."

"The simple format was highly effective. Without a presenter, as PD is usually offered, it allowed us time to focus on the things we wanted & needed to, and to learn from each other. There are a lot of talented individuals in this community."

"My learning was highly relevant to my situation. Loved it. Gotta do this again soon!"
Event History
The EdTech Job-Alike PD Day began in 2012 with the technology directors of several schools in Hong Kong, Shenzhen & Guangzhou meeting twice a year. In January 2014 sensing a greater need for all technology staff to meet, the April 2014 gathering was expanded to include both technology coaches and technical staff.
Previous Host Schools
2014-15 - HKA

2013-14 - CIS

2012-13 - HKIS and RCHK (second that year)

2012-13 - HKIS and CDNIS
Previous School Participants
American Int'l School of Guangzhou

Australian Int'l School of Hong Kong

Christian Alliance International School of Hong Kong

Canadian Int'l School of Hong Kong

Chinese Int'l School of Hong Kong

Po Leung Kuk Choi Kai Yau School of Hong Kong

English Schools Foundation of Hong Kong

Hong Kong Academy

Hong Kong Int'l School

Int'l College Hong Kong

Independent Schools Foundation Academy of Hong Kong

Kellett School of Hong Kong

Renaissance College of Hong Kong

Shekou Int'l School of Shenzhen

Singapore Int'l School of Hong Kong
When & Where

Hong Kong Convention Center
Room N201
1 Expo Drive, Wanchai
Hong Kong
Hong Kong SAR China

Wednesday, 10 December 2014 from 09:00 to 16:00 (HKT)
Add to my calendar
Organiser
With a mission of Building Communities of Learners, 21st Century Learning International (#21CLI) organises professional development events that deliver both  vision and practical takeaways to those who are passionate  about using learning technologies in learning and teaching.