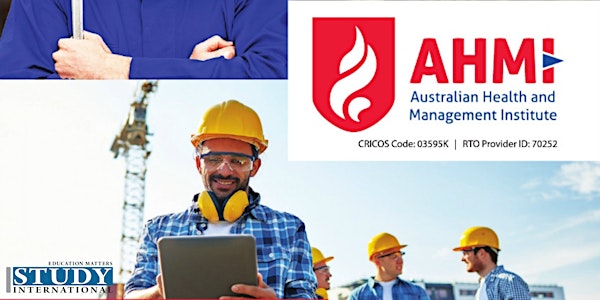 Earn While Studying with Australian Health and Management Institute!
No IELTS! NO SHOW MONEY! With as low as AUD 4,000 down payment on your tuition fee!!
About this event
AHMI has always excelled in achieving milestones set for itself. It has been converting its students into creating professional equipped with sound knowledge and skills. Our training courses have always been designed to meet the needs of the job market scenario. In association with our highly qualified and skilled trainers, we have created dynamic industry-linked training designed to give students real hands-on experience and bring their learning to life in industry-stimulated learning environments.
Studying with AHMI is about more than just training. It's about getting to work closely with experienced educators and professionals who have expert industry knowledge, combined with a hands-on learning environment where you can grow and develop your skills, and put what you've learnt into practice. The AHMI experience is about getting the support you need, when you need it — via phone, email or online — so that you are always able to work to your full potential and get the most out of your training. And most importantly of all, studying with AHMI is about gaining real world industry experience that will mean you are ready for work.