Description
E-Commerce in China 互聯網時代的電商品牌營銷
The Chinese eCommerce market is the largest eCommerce market in the world. This market has its own specificities: local players and local practices.
Whether you are a brand or a merchant with a eCommerce project in China, through real life examples and study cases, this training will allow you to gather the necessary practical and market knowledge for your eCommerce success in China.
DATE:
June 21 , 2018 (19:00-22:00)
DURATION:
3 hours per session
Course Outline
Marketing Trends
Current eCommerce and Digital Trends in China
Market Insights
Who are the Chinese Internet users & online buyers?
Market Size / Market Growth
Marketplaces & eTailers
The major importance of e-Marketplaces in China's eCommerzce scene
Business models of the e-Marketplaces in China
Cross Border eCommerce
What & Why Chinese shoppers buy on Cross Border eCommerce?
Why and How brands can leverage Cross Border eCommerce?
What is O2O Markeintg
Business Strategy
eCommerce Strategy for business growth
How to track data from Baidu
---
Who should attend?
Any brands or merchants with an eCommerce or Digital project on the Chinese market. Entrepreneurs or ecommerce practitioners can join this course.
What can you expect?
After the training, you will have the basic development and trend of E-commerce in China, you would be able to familiar with the process of implement e-commerce business in China and understand the relationship between globalization, sustainable development and e-commerce in China. The actual application skills of operating e-commerce business allow you create your E-commerce business in China.
How does the training run?
Quota: 30 persons per sessions
Course format: Dynamic lectures taken in 3 hours per session
Language: Cantonese
---
Trainer Profile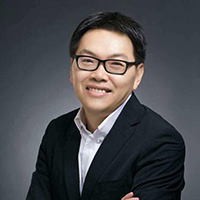 Kenny CK
有超過10年跨境電商和電子商務經驗,專注於營銷推廣及電子商務方面的工作在2010年加入阿里巴巴集團,參與阿里B2B﹐B2C的開疆拓土,任阿里巴巴港台大區在阿里巴巴任職六年,負責B2B﹐B2C海外招商業務及運營工作。 現同時為香港首個電商社群 - 香港網商會副會長 - 為組織以及協調中港台各網商組織工作的負責人,成功舉在阿里巴巴辦了五屆學習營。傑出網商大賽影響超過千家網商﹐培育出多位成功網商﹐為電商市場帶來有價值的貢獻。另外是香港跨境電子商務協會常務理事專注負責中國市場及瞭解國內自貿區政策及海關條例幫助不少香港上市公司及中小企業進軍中國O2O市場。