Join local comedians and performers to turn your stories of struggles into a laugh. Guilt free, shame free.
About this event
Life is full of unexpected turns. When you encounter life struggles, you have two options to begin with:
Fight? or flight?
Come listen to local comedians sharing their stories of struggles, and perhaps get inspired by how people develop their own resilience. Or perhaps, just enjoy a wonderful night of laughter, as part of our community.
問君能有幾多愁 棟篤笑實幫到手
約定你5月20日,晚上7時,與本地棟篤笑匠和其他表演者分享生活血淚史,無論選擇開打或逃跑,也以零恥感、零罪疚感享受生命!
20 May 2021 (Thursday)
Door opens at 7pm. Performance starts at 8pm. Party till late.
Dream Impact, Unit C, 4/F, 760 Cheung Sha Wan Rd, Lai Chi Kok
HK$150 (Early bird) ; HK$200 (At the door)
*Ticket includes FREE FLOW drinks and snacks
Craft beer provided by Breer.
我們提供任飲放題 !手工啤酒由 Breer 提供。
Want to get on the stage? 表演藝人召集!
We love to hear your story of struggles and your way of tackling it (yes, flight is also a way of tackling!). You'll be given 5 minutes, and we welcome any performance format, be it songs, poetries, rap, or stand-up comedy. Selected performers enjoy free entry plus 2 complimentary tickets for friends and family!
有故事想分享?我們歡迎所有表演方式,包括唱歌、詩詞、說唱或棟篤笑。你將會有5分鐘表演時間。被選中的表演者將可以免費入場,並獲2張免費門券!
Sign up here now! 立即報名!
About Dream Impact
Dream Impact not only is an impact resources bridging platform and a coworking space, we are also a safe, empathetic space for people to share and vent. For all great impact starts with individuals, and individuals' holistic health is made up of body, mind and spirit.
Find out more about us here: www.dreamimpacthk.com
Follow us on Facebook / LinkedIn / Instagram
Covid Precautions
We request ALL VISITORS to have body temperature checked and to fill in a health declaration form before entering the space.
- S N E A K P E E K -
Our stellar line-up of comedians and performers include:
Vivek Mahbubani
Tim Chan
Jordan Leung
Kit Wong & youth teams
Steven Cheung
Jess Ng
Jah Ying
Dorothy Lam
Jasmine Ko
And more to come!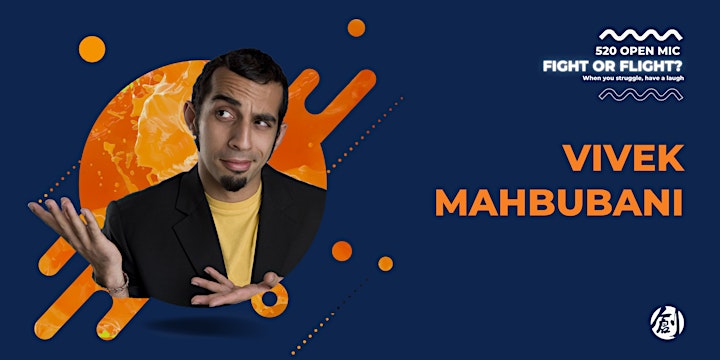 Vivek Mahbubani is a Hong Kong-bred bilingual stand-up comedian performing in both Cantonese and English. Having been crowned the Funniest Person (in Chinese) in Hong Kong in 2007 followed by his victory in the English category in 2008, Vivek now takes his sense of humor all over Asia.
Jordan Leung is a Hong Kong-based stand-up comedian who has spent equal parts of his life in Hong Kong and the United States. He started doing stand-up comedy in New York City in 2017 and proceeded to waste the rest of his 20s doing comedy shows and festivals across the world. His work has been featured on ABC, NPR, and his Instagram account @69ranch (which could use some more followers).
Since returning to Hong Kong in 2020, Jordan has become a mainstay in both the Cantonese and English stand-up comedy scenes and recently sold out his first headline comedy show. Jordan will be releasing his first half-hour special Unprepared in the summer of 2021.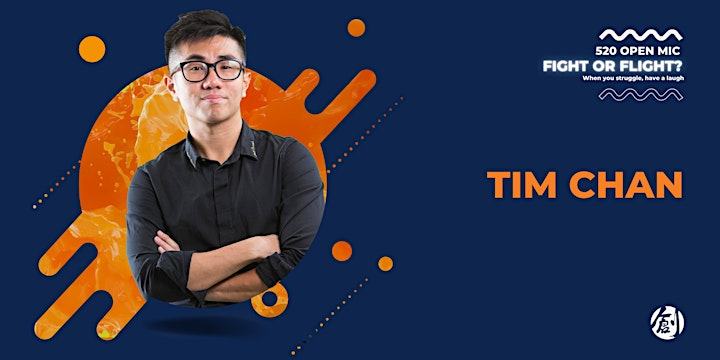 Tim Chan is the Hong Kong Champion of Stand-up Comedy in 2011, and has since been performing in venues ranging from 20 to 2,000 seats. He was a guest performer in GC Goo-Bi's show in Queen Elizabeth Stadium. He was invited as a tedxYOUTH speaker in 2017.
Tim shares positive mindset, humour and communications skills in his shows, as he believes the importance of living a meaningful life. He does regular charity shows. .
Organiser of Dream Impact Presents: 520 Open Mic "Fight or Flight"
夢創成真由一群關注社會議題的創業者成立,我們有著相同的願景,希望藉著我們經營的業務,共同創造社會效益,並且合力建造一個鼓勵創新思維和不屈不撓精神的網絡。
我們的基地不但是一個共用工作空間(co-working space),更可舉辧不同類型的活動;同時亦會向合作伙伴提供各方面的服務及支援,如對初創公司的培訓、分享社交媒體的市場策略及人際網絡等。

夢創成真會動用一切可以調動用的資源、專門知識、網絡等等,支持每一位夥伴實現其夢想和目標。
Dream Impact is a community of socially minded entrepreneurs. We share the same vision in creating collective social impact through our businesses and together develop an innovative and resilient network. 
We are not only a co-working and event space, we support our partners with various services, including startup training, social media marketing, sharing of networks and more.

Dream Impact will mobilize all possible resources, expertise, networks to support each partner to realize their dreams and goals.