Culture · Actions for Peace Youth Programme - 8th Peacemakers' Cultural Celebration 「文化 · 和平 · 動起來」青年計劃–第八屆和平大使文化慶典
About this Event
日期 Date : 23/2/2020
時間 Time : 11:00am – 5:00pm
地點 Location :
香港科學園12W 大樓 會展中心 3 展覽廳前廳
Pre-function Hall, Convention Centre 3, 12W Building, Hong Kong Science Park
URL: http://peace.unesco.hk/gpc/en/programmes/draw-for-peace/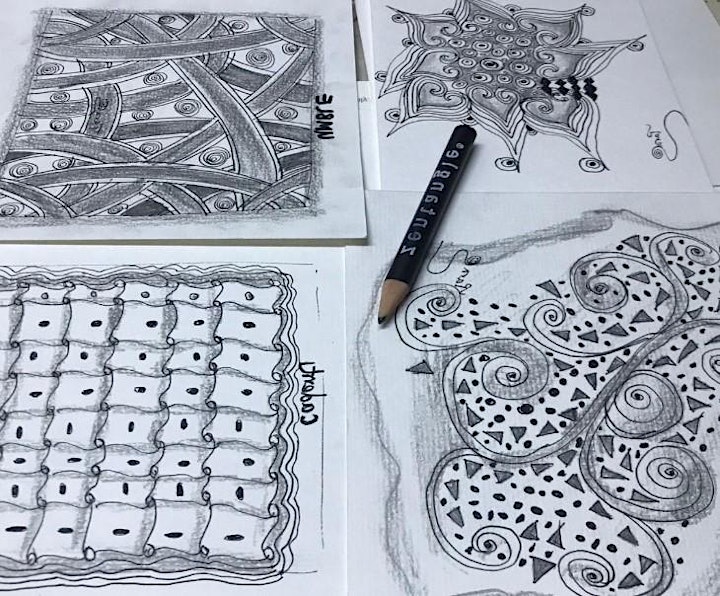 Zentangle workshop禪繞畫工作坊
每節人數 Participants per session:10
支持機構 Supporting Organisation : 聖約翰座堂 St. John's Cathedral Life Education Centre
11 – 12:30pm Zentangle workshop Session 1
2-3:30pm Zentangle workshop Session 2
3:30-5pm Zentangle workshop Session 3
活動介紹 Programme Description
禪繞畫於2003年由美國人Rick Roberts 及Maria Thomas創立, 結合"禪"和"纏結"的一種現代藝術; 禅绕畫是一種簡單, 輕鬆愉快, 提昇正念練習的一個工具; 適合兒童和成人學習。
Zentangle was founded by Rick Roberts & Maria Thomas in 2003. It is a modern art form combing "Zen" and "Tangle". Zentangle is an enjoyable, easy and accessible art form for children and adults. It enhances relaxing and is a mindfulness exercise.
導師介紹 Instructors
梁炳權先生 Mr. Raymond Leung
美國禪繞畫亞洲首期認證導師, 香港律師,行為健康碩士,香港聯合國教科文組織協會和平中心和平項目顧問。
Certified Zentangle Teacher, Hong Kong Lawyer, Master of Behavioral Health and a Peace Project Advisor of UNESCO Hong Kong Association Glocal Peace Centre.
馮伊妮小姐 Ms. Elijah Tara Fung
美國禅绕畫認證導師, 藝術家及聖約翰座堂生命啟進中心經理
Certified Zentangle Teacher, Artist and Centre Manager of St John's Cathedral Life Enrichment Centre.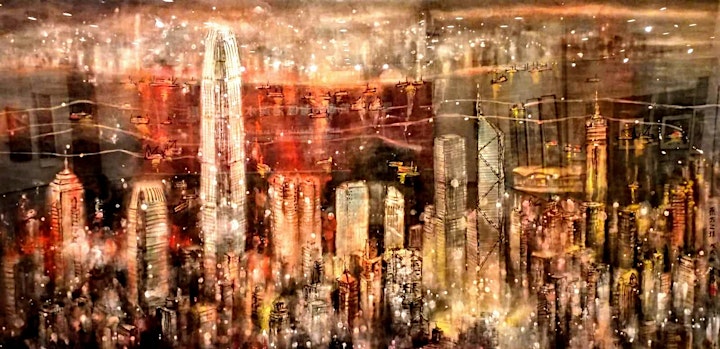 Art Workshop 美術工作坊
Curator 主理人: Hong Kong Academy of Fine Arts 香港美術專科學校
每節人數 Participants per session:10
1. 和平人物
星期六(22) / 2:10-3:40pm
星期日(23) / 2:10- 3:40pm
以水墨介紹人物畫的構圖和頭髮、五官衣服的基本畫法,導師從旁指導及示範。學位有限,報名從速,適合不同程度者參加。
2. 和平風景
星期日(23) / 11:10-12:40pm
介紹水墨風景畫的基本構圖、畫法,導師從旁指導及示範。學位有限,報名從速,適合不同程度者參加。
3. 和平人像 (傳統/Q-版)
星期六(22) / 2:10-3:40pm , 3:50-5:10pm ;
星期日(23) / 11:10-12:40pm , 2:10- 3:40pm , 3:50- 5:10pm
為是次活動舉行人像(傳統/Q-版)義畫,為大會籌款,作為2020年和平紀念日「畫出和平」的作品,歡迎大家預約繪畫時間。
4. 印出和平 (即日開始預訂)
為更普及和平理念,特以中國傳統文化中的篆刻,為愛好收藏「2020和平日印章」者刻畫個人印章,歡迎預訂。